Manchester United forward Mason Greenwood was accused of domestic violence by his girlfriend Harriet Robson. Harriet revealed some proof of Mason doing physical abuse through her social media.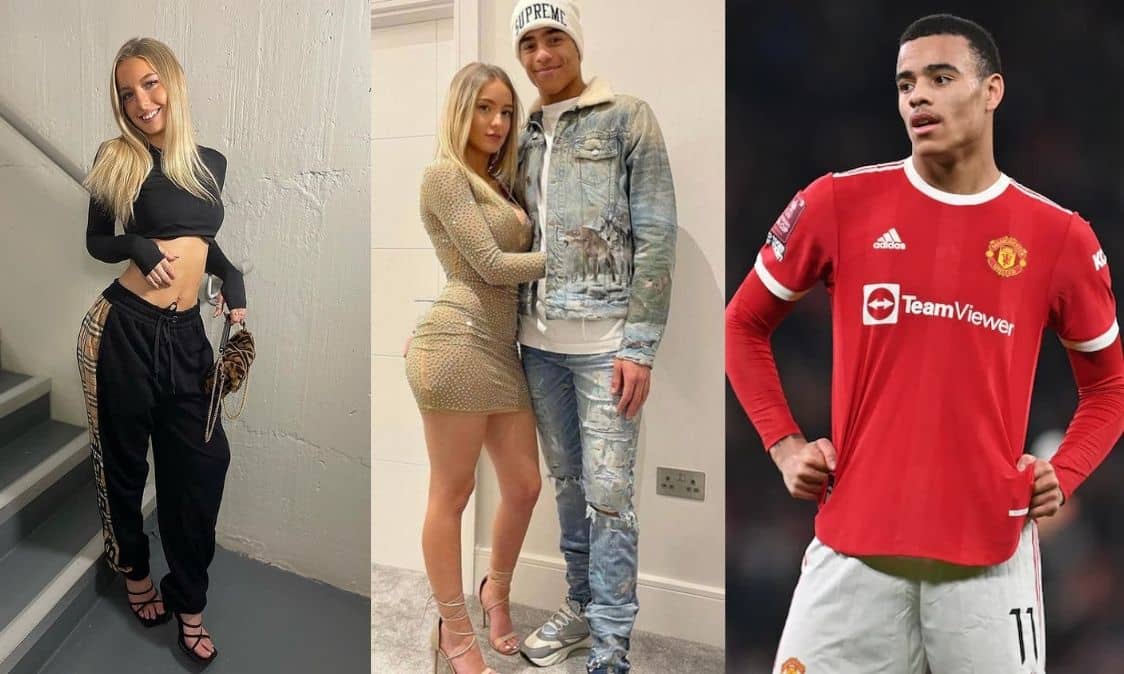 On January 30 of 2022, she posted multiple photos on her Instagram where she was seen in blood. And there were several bruises on her body. She also revealed the audio where we can hear Mason scolding his partner.
Mason Greenwood domestic violence proof.
Photos
She posted several photos of her body parts where there were bruises of beating by her partner Mason.
Some of the parts where she was heavily affected are Knees, Eyes, thighs, all over her hands. And there were several small marks all over her body.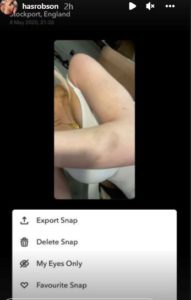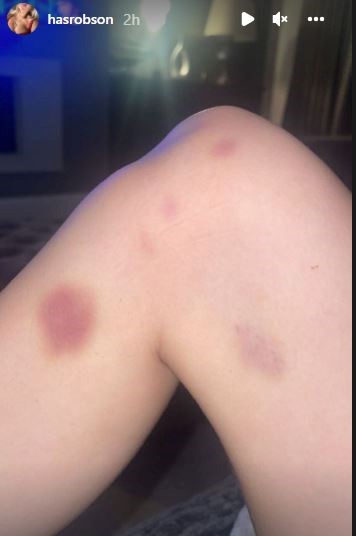 Video
In one short video, we can see the blood coming out of her mouth. And she wrote,
"To everyone who wants to know what Mason Greenwood actually does to me"
Audio
She also revealed a 52-second audio clip and in the background, we can hear Mason and Harriet talking in the background. He was cursing his girlfriend with some rough words too.
The audio was clear as he was forcing his girlfriend to have intercourse which was being recorded. Here is a short conversation between them.
Greenwood:- Do your f**** leg off.
Harriet:- No.
Greenwood:- Shut Up. Talking with me.
Listen closely to hear the full conversation.
Mason Greenwood forcing his ex girlfriend to have sex with him recorded… this is genuinely sickening to hear pic.twitter.com/t5hkvfv4HJ

— ً (@erlingtxt) January 30, 2022
Read about:- Barcelona's stadium Camp Nou can be renamed as Camp Nou Spotify
Man United Statement
"We are aware of images and allegations circulating on social media. We will not make any further comments until the facts have been established. Manchester United does not condone violence of any kind."

Latest: "Mason Greenwood will not return to training or play matches until further notice"
Greater Manchester Police

Statement

"Greater Manchester Police is aware of images and videos circulating on social media. Inquiries are ongoing to establish the full circumstances."

Latest: "An investigation was launched and following inquiries we can confirm a man in his 20s has since been arrested on suspicion of rape and assault. He remains in custody for questioning. Inquiries are ongoing."

Currently, he is already released by the police on bail. Read full news here.

Read more exciting news at Football Devils.