Manchester United's new signing, Antony took no time in finding a net in his first debut. He scored an incredible goal against Arsenal to give United a lead in a 3-1 victory over Arsenal.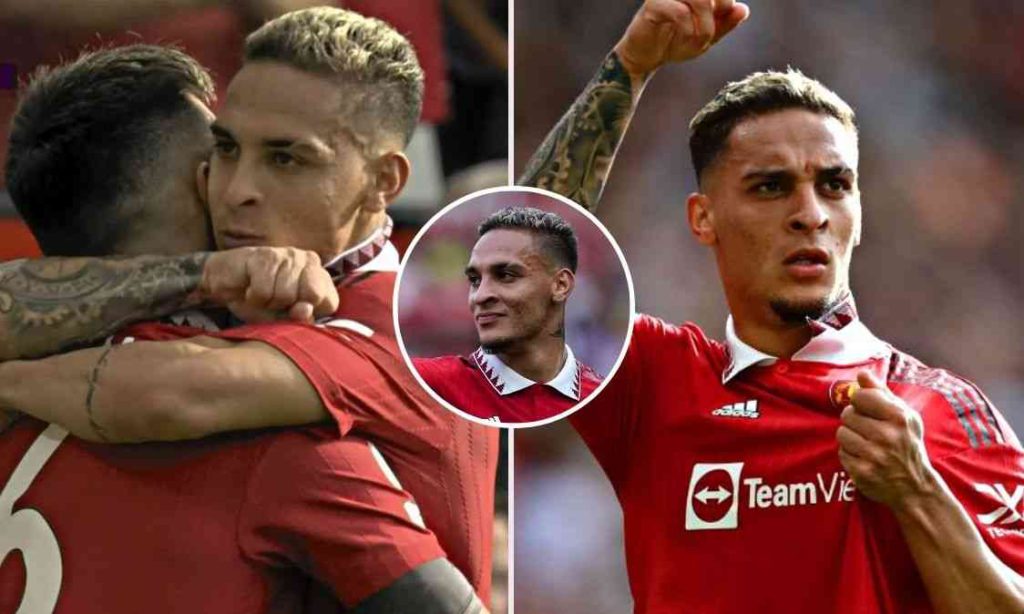 Antony's Goal against Arsenal
After a series of drama, Erik Ten Hag was finally able to sign Antony from Ajax in the final minutes of the transfer window. And Ten Hag had full faith in Antony as he gave the winger place in the starting squad.
And the Brazillian footballer did not fail Ten Hag in his debut match for United against Arsenal. He was able to score a fascinating goal which gave Manchester a lead, deservedly.
In the 35th minute, received the ball from Rashford and he put the ball in the far left corner of Arsenal's goalpost perfectly.
Not only the goal, but Antony's game as a whole was also very impressive. Eventually, he was subbed off but he went on to celebrate with Anthony Elanga even after full-time.
Read more exciting news at Football Devils.