In the friendly match between Argentina and Honduras, there occurred an intense moment when Lionel Messi got tackled by |Honduras players. And Messi's teammates did not withstand the event as they straightly went to fight against the opponents' players.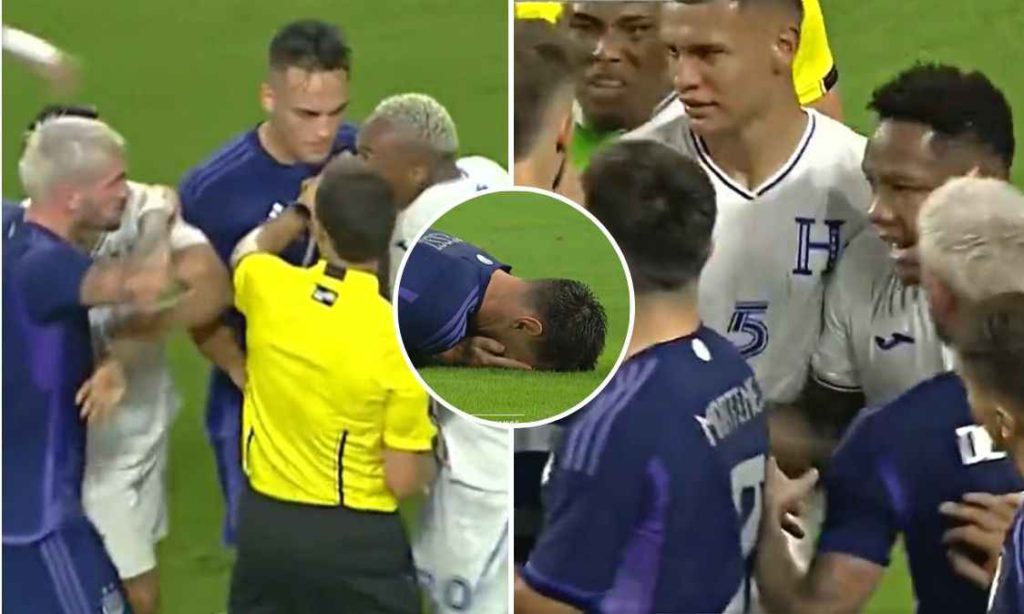 Fight between Argentina and Honduras
Argentina faced Honduras in the ongoing friendly match which ended in a 3-0 score, a victory for Argentina. Messi was the best player on the team as he scored 2 goals including a penalty and a super chip goal. And Messi was the one who set up the ball beautifully for the goal he did not score.
However, the highlighter of the match was in the 38th minute when a Honduran player made a tackle against Messi. He was axed by 2 players as he fell to the ground.
His Argentine teammates were straightly into action to defend Lionel Messi. And De Paul was the one who was leading the Argentine team as he was ready to fight.
Paul was not ready to let go his promise to protect Messi as he once said,
"When he(Messi) becomes your captain, you'd go to war for him if he asked you to."
Read more exciting news at Football Devils.