Manchester United forward Cristiano Ronaldo has again made headlines after his brutal refusal to shake hands with legend Gary Neville before the match against West Ham.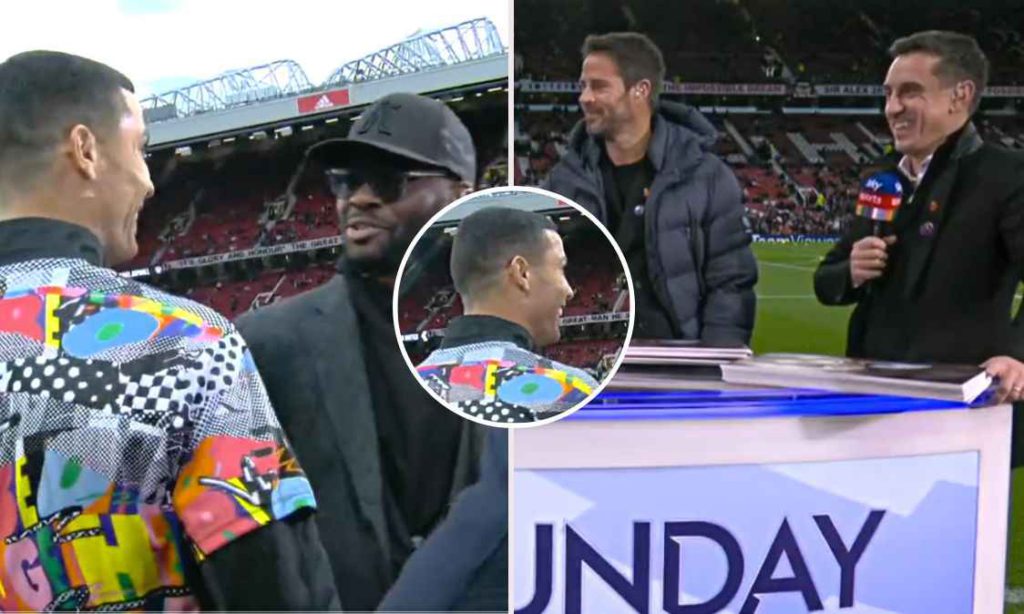 Why Cristiano Refused to shake hands with Gary?
No doubt, Cristiano Ronaldo is one of the highest talked about players in the whole world. Whether it be his astonishing records or his iconic celebrations or his issue with United's current head coach Erik Ten Hag.
This time Cristiano has again made headlines after his refusal to shake hands with his own club legend Gary Neville. The reaction was in response to Gary's criticism of Ronaldo's current behavior on and off the pitch.
A few days ago, Gary Neville expressed his frustration with Cristiano Ronaldo for not being able to live up to the expectation of him as well as Manchester United fans. He said,
"You're the man, you're the star, you're the best player in the world," he said. "Come on, now is not the time to be throwing your arms around. Now is not the time for you to be walking off the pitch."
Neville also told that Ronaldo should rather help young teammates by leading them and rather not wanting to leave the club in the bad hours. He said,
"Now is the time to make sure you lead those people, but he wants to leave, he wants to go play somewhere else and that might happen, and who can blame him? He wants to finish his career at a club that is achieving great things."
Ronaldo did the same in the Past
However, this is not the first time Cristiano has openly snubbed a handshake with former players. In August too, he did the same with the former Liverpool player, Jamie Carragher.
The Portuguese footballer refused to shake hands ahead of the match between Manchester United and Liverpool. And the reason was the same as Gary Neville, as Jamie too criticized Ronaldo several times.
Jamie Carragher's Reaction to Ronaldo – Gary Situation
Read more exciting news at Football Devils.