Cristiano Ronaldo's fans believe that he has been disrespected by Manchester United and their current manager Erik Ten Hag as his game time and influence on the pitch is being limited.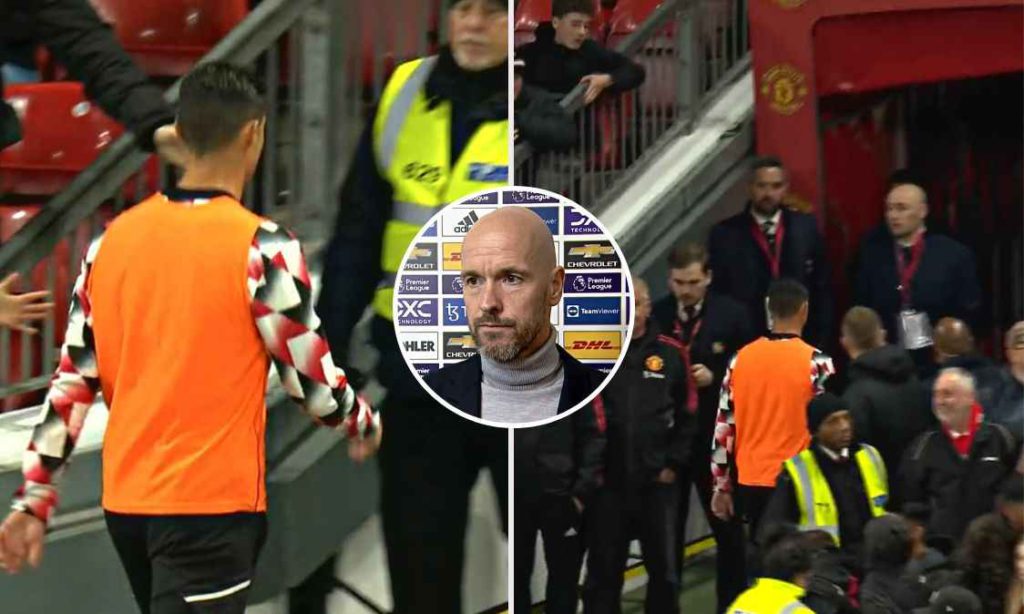 The Portuguese superstar was an unused substitute in the latest big game against Tottenham Hotspur. As a result, Ronaldo was seen leaving the pitch into the tunnel in the 89th minute. Manchester United fans were furious with the situation but Ronaldo fans think otherwise.
Ronaldo supporters have swiftly defended their idol, insisting that he had every right to go because United had treated him disrespectfully. They believe that Ronaldo owes nothing to Man United fans and the club in general.
Video of Ronaldo leaving Old Trafford against Spurs
A fan on Twitter said: "Ten Hag really told Cristiano Ronaldo to warm up and ended up leaving him on the bench. If this is not disrespect, I don't even know what it is anymore."
Journalist Piers Morgan added: "Sticking the world's greatest ever footballer on the bench, making him repeatedly warm up, then not even use him as a sub, is just staggeringly disrespectful to United's top scorer last season."
There was another tweet saying: "Cristiano Ronaldo being disrespected proves that loyalty doesn't exist anymore in football. Can't believe he really chose United over City."
As a result of the incident, it seems like Man United fans and Ronaldo's fans have 2 different and divided opinions.
Read more latest and exciting news at Football Devils.