Barcelona winger Ousmane Dembele signed a new deal with Barcelona after a very long talk. He will sign until 2024, it's a two-year deal. The Contract is being checked by lawyers in order to sign this week.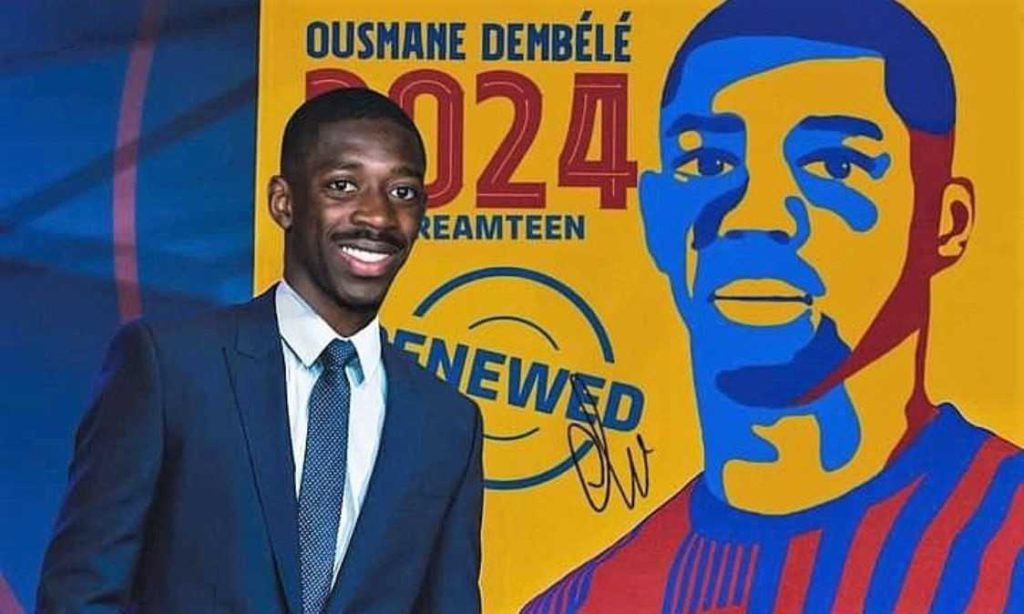 Dembele accepted a 40% reduction in his wages. Xavi Hernández is crucial for this deal as he wanted the French International on the squad.
The two-footed French forward currently earns £210,000 per week and £10,900,000 yearly. This huge salary was a matter of headache for Barcelona following the financial crisis at the club. The club wanted Dembele to stay with the club but with a reduced salary. After a tough negotiation for about 6 months with the club and agents, they finally opted for a wage cut.
Dembele was a free agent but he's been spotted in the Barcelona dressing room after turning up at the club on Tuesday. All thanks to Aubameyang insta story. The striker posted a video on Instagram and Dembele can be seen smiling away in the background.
Also Read: Ousmane Dembele Injury History
With Raphinha from Leeds to Barcelona is almost done. Barca can have one of the most dangerous attacks in Europe football. But the problem is both Dembele and Raphinha are right-wingers. It's all up to Xavi how he manages the roles for both players.
Barcelona recently loaned their young winger Francisco Trincão to Sporting to support their financial situation. On the other hand, Manchester United target Frenkie De Jong does not want to leave Barcelona and also does not accept any salary reduction.
Read more football news at Football Devils.