Diego Costa received his first-ever Premier League red card for the Wolves after hitting a nasty headbutt against Brentford's Ben Mee.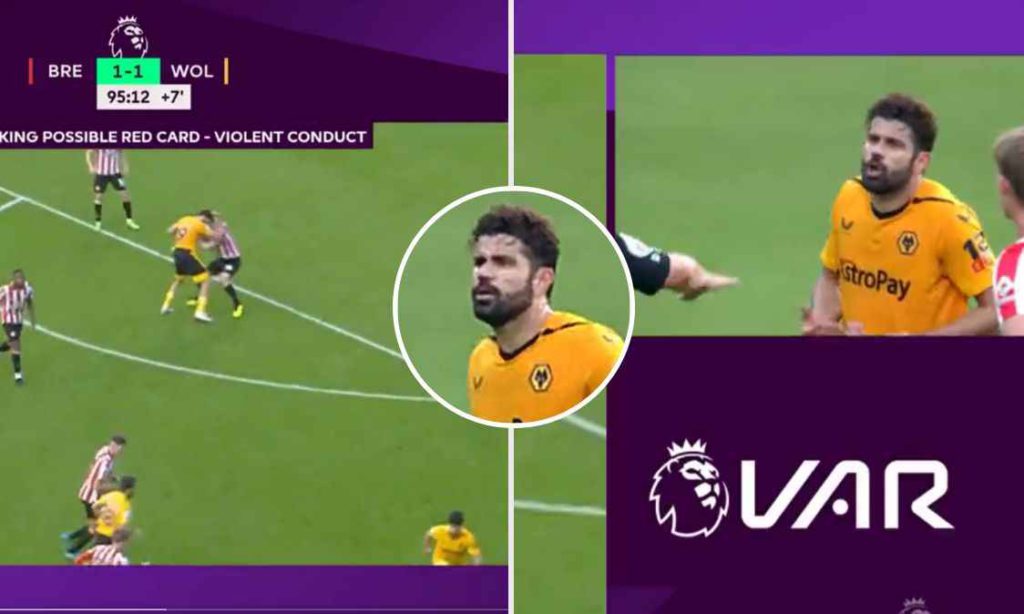 Diego Costa Headbutt | Was it a Red Card?
Diego Costa, also known as The Beast has again shown his true identity in the match against Brentford. Famous for his hot head, he is one of the most aggressive footballers in the world. No doubt, people compare him with former Real Madrid duo Sergio Ramos and Pepe.
This time he has again made headlines after hitting a clear headbutt against the English defender Ben Mee. The former Atletico Madrid striker straightly hit with his head TWICE as the opponent defender fell down.
The action was reviewed by the referee and he wasted no time in giving a Direct red card to the striker.
Read more exciting news at Football Devils.