Former Argentine striker Sergio Aguero warned a player to not hurt his teammate Lionel Messi prior to the world cup. He stated a bold message in a live stream on twitch.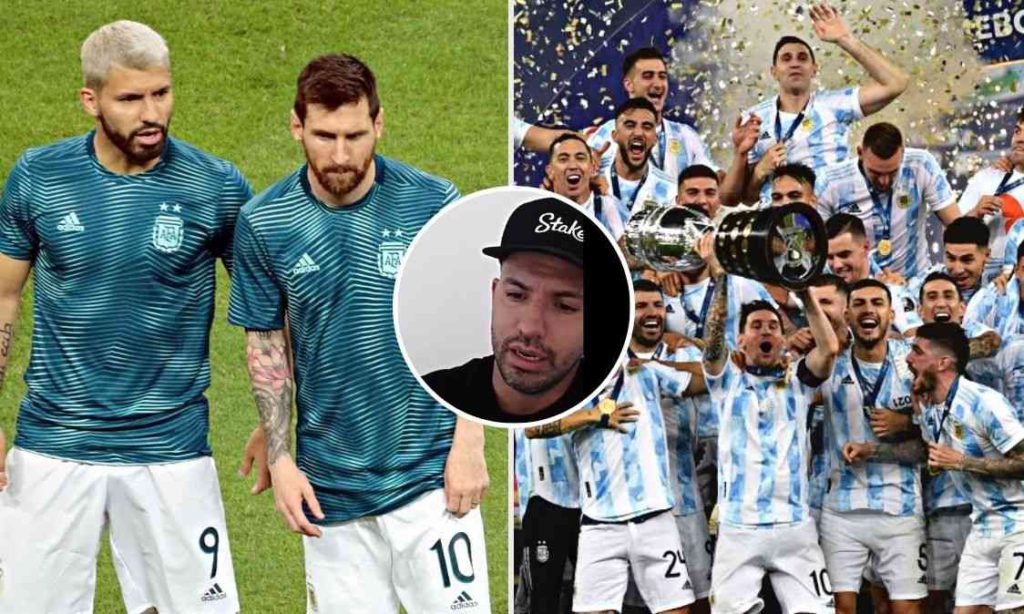 What did Sergio Aguero tell about Lionel?
Sergio Aguero is pretty famous for his bold statements and reactions on different occasions. Last time, he made headlines when the Spanish club Real Madrid made a comeback against his former team Manchester City in the Champions League.
He displayed his frustration with the match as he could not believe City lost against Madrid.
Similarly, Aguero is pretty close to his Argentine teammate Lionel Messi and it is no hiding that he is a great fan and a friend of the 7 time Ballon d'Or. He has always defended Leo and admires his contribution to Argentine football.
This time too, he did not hold back from making a bold statement regarding Lionel. Last night in a Uefa Champions League draw, PSG was fixed to meet Benfica in the Group stage along with Juventus. As his teammate from Argentina, Nicolas Otamendi is in Benfica, Aguero warned the player regarding La Pulga.
As Sergio clearly knows, how physical Otamendi can be in-game. So, he threatened a player to not be physical with Lionel Messi as World Cup is happening in November. And Messi is a key player for the Argentine team.
Read more exciting news at Football Devils.