Manchester City's striker Erling Haaland missed an open goal against Southampton which he could have just tapped in.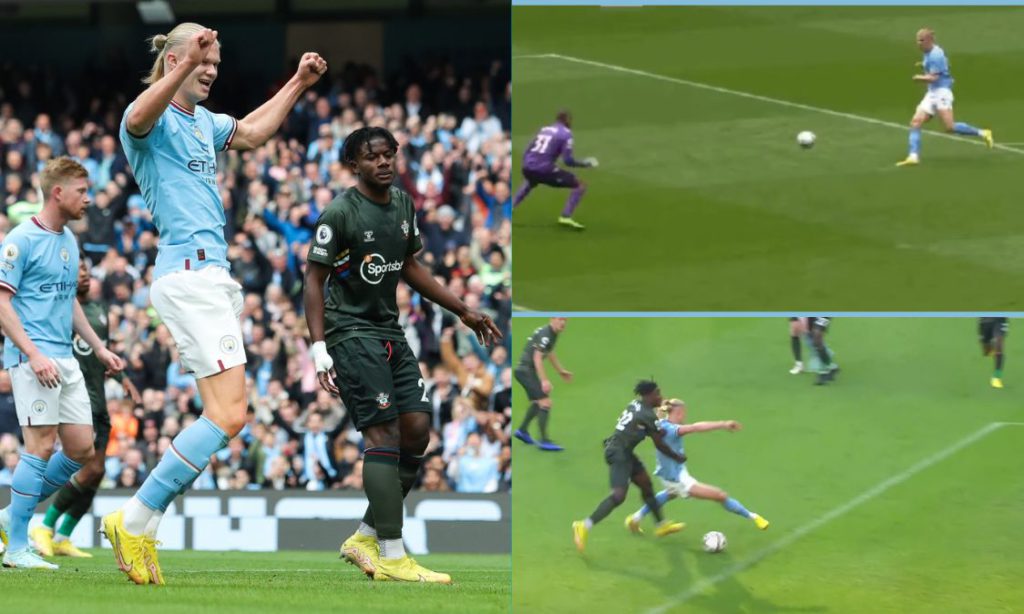 Haaland Miss Vs Southampton
Erling Haaland is one of the best signings of this season as he has been smashing goals for Man City JUST FOR FUN. In his first 8 games, he has already scored 14 goals as he added another 1 goal against Southampton. He scored an incredible goal from inside the box in the 65th minute.
However, prior to that goal, Haaland could not grab some solid opportunities as he missed the chance to score a goal in the earlier minutes.
In the 57th minute, he missed an open goal which he just had to TAP In inside the goalpost. Phil Foden brilliantly passed the ball from the left side to Kevin De Bruyne before the midfielder made a superb pass to Erling Haaland. The opponent's goalkeeper was already beaten by the pass and it was just a one-touch away from Erling Haaland touching the net.
Unfortunately, the Norwegian striker could not touch the ball as it passed him too. And Haaland missed his opportunity for the goal.
It was not the first time Erling missed a Superb chance against Southampton. Earlier in the 13th minute, he had a chance to convert the ball and was 1 V 1 against goalkeeper Givan Bazunu. Haaland was successful to beat the keeper but the ball hit the sidebar.
Read more exciting news at Football Devils.