Alphonso Davies isn't your average teen—but his story isn't an ordinary one either. Fleeing the country's civil war in the early 2000s to play for one of the biggest clubs in the world, Bayern Munich, Alphonso has come a long way. That's not all – he is in Qatar representing his nation Canada in the World Cup.
From refugee camps to the football's biggest stadium, World Cup, and he's just 22 – his first chapter is not even complete yet. Football Devils presents you with solid facts about Alphonso and his journey.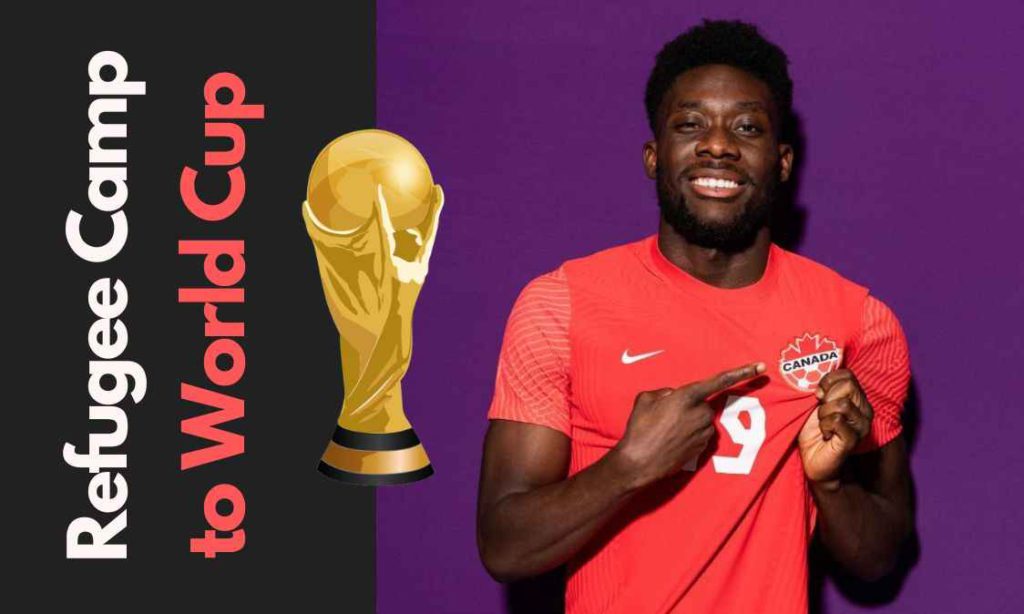 Alphonso's Early life
Alphonso was born and raised by his Liberian parents, mom Victory Davies and dad Debeah Davies. Being the eldest child in the family, he had two younger brothers.
How the Liberian civil war changed his life?
One of the victims of the Second Liberian Civil War(1999-2003), which took the lives of more than 250,000 and a million displaced, was Alphonso and his parents, who fled the country just for survival. The civil war had already started at the time of his birth which forced his parents out of the country and go to a Ghanaian refugee camp.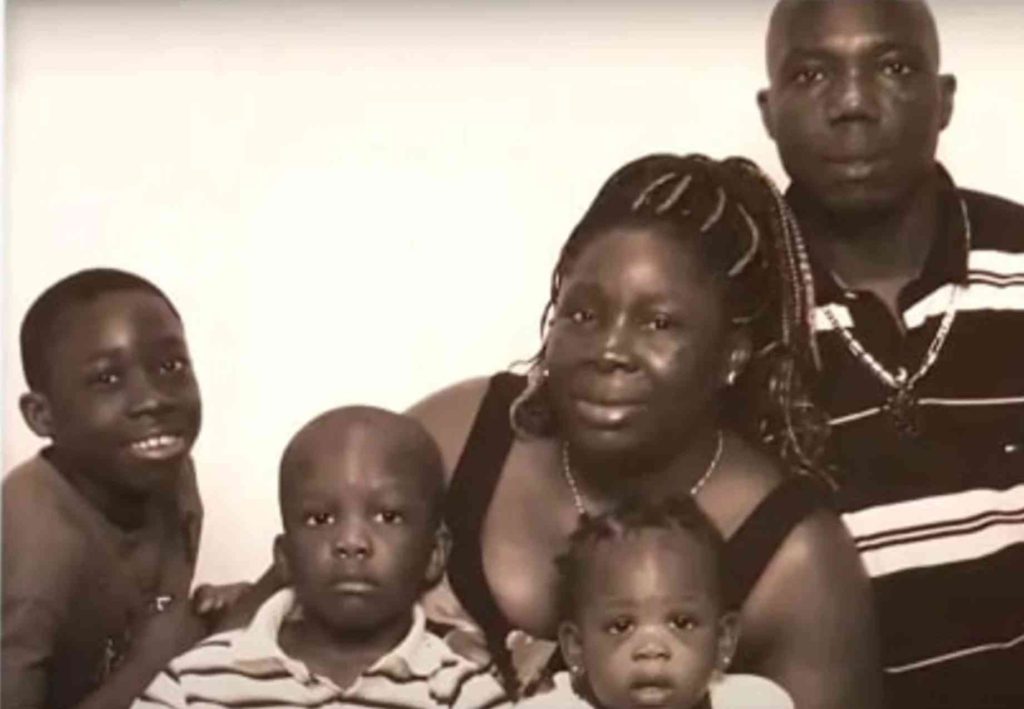 Shortly after Debeah and Victoria went to the camp, Alphonso was born. And his father had no choice but to leave the country for the betterment of his son. Debeah told,
"It was hard to live because the only way you survive sometimes is you have to carry guns." Alphonso's dad continued, "We didn't have any interest in shooting guns. So we decided to escape from there."
---
Rise of the Ghanian refugee
It was only in 2005 that the Davies family reached Canada and settled in Edmonton, Alberta. As per his parents, Alphonso was so mature that he used to look after his younger brothers while his parents worked long hours.
How much life gets harder, the Liberian footballer continued working hard, and when Adu's career impedes, the Canadian hero gets started. Yes, unlike other academy players, Alphonso did not have proper training, as the financial conditions of the Ghanaian refugees were not improved.
Despite the humble beginnings, the young Davies's talents were not unnoticed. His Grade 6 teacher Melissa Guzzo remembers,
"He's one of those kids who had a permanent smile on his face, always dancing in the hallways. He's such a natural talent. Anything he touched – track, basketball, any sport – he was the kid."
Eventually, Alphonso joined Vancouver Whitecaps' youth team in 2014. His football ability spoke volumes, as within a year, he found his place on the senior team.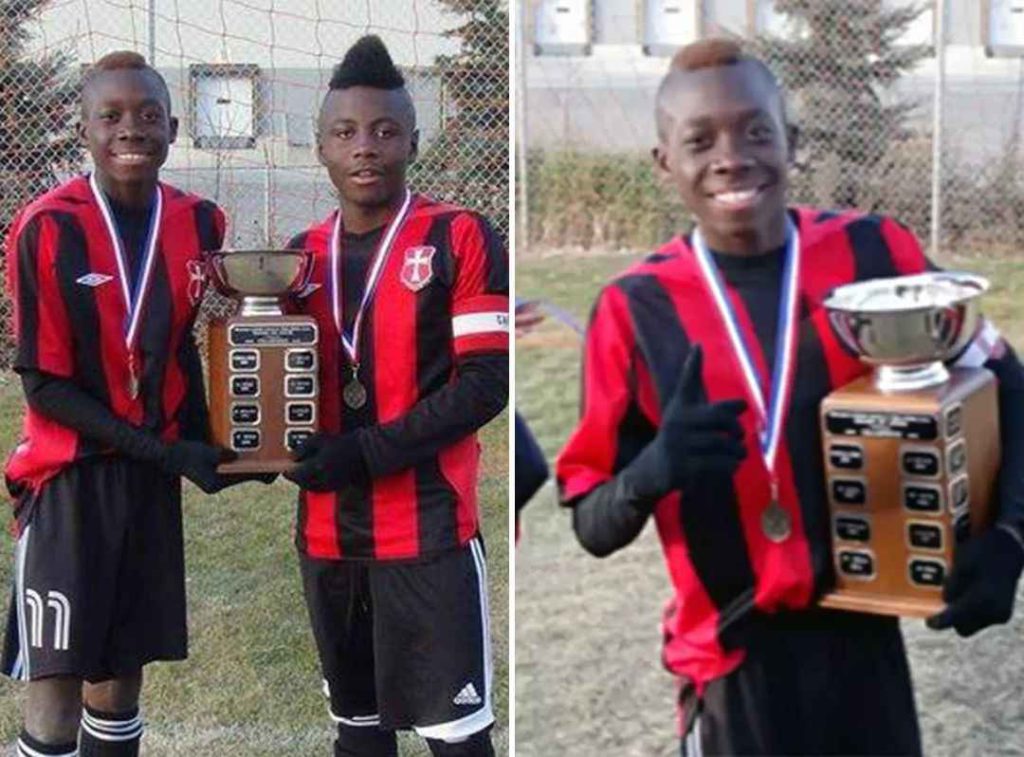 Read also: Check out the footballers who have changed nationality and their original heritag
The European Dreams
After dominating MLS for some years, Alphonso's career reached its peak when the 18-year-old from Canada signed a mega deal with German giants, UEFA Champions League. His natural gifts – pace and dribbling did not go unnoticed, making him Bayern's first choice.
Since then, Davies has already won 4 German league titles, 1 UEFA Champions League, 1 FIFA Club World Cup, and whatnot at the club level.
---
World Cup with Canada
Despite staying in Canada for most years, Alphonso could not play for Canada until he was 17 years old. It is not that he was not called into the team, but he was only eligible to play for the national team of Liberia.
Finally, in 2017, Alphonso officially became a Canadian citizen as he passed the Canadian citizenship test. Eventually, he started playing for the Canadian national team. Davies represented Canada in the CONCACAF Gold Cup in 2019.
And now, the small kid from Liberia has travelled with his country to Qatar for the 2022 World Cup. And no surprise he is the main Canadian man everyone should watch. Who would have thought that in 2014, when Alphonso had just started?
---
Alphonso Giving back to the Community
Yet, all the success would not make Alphonso forgets where he came from. May, by his own experience with poverty, Alphonso has a deep understanding of the refugees and has involved himself in several charitable works.
Alphonso is also an ambassador of the United Nations High Commissioner for Refugees. It's the organization which helped him in his early days.
In April 2020, he helped the UNHCR to raise funds by playing football video games along with Bosnian footballer Asmir Begovic, who was also once a refugee.
Not only that, the Canadian winger has also decided to donate his World Cup salary to charity.
---
Conclusion
Continually building his skillsets and growing as a player, from winger to left back, Alphonso Davies is one of the least facilitated yet successful young players of the decade. In a world where all eyes are on Norway's Haaland, French Mbappe, and Jude Bellingham from England, Alphonso Davies is moving in silence and, more important, CONSISTENTLY. Not exaggerating, but the trophies and achievements each player has won will speak in the end.