Former Manchester United player and current pundit Gary Neville has claimed that Wout Weghorst has brought more profit to the club than football legend Cristiano Ronaldo.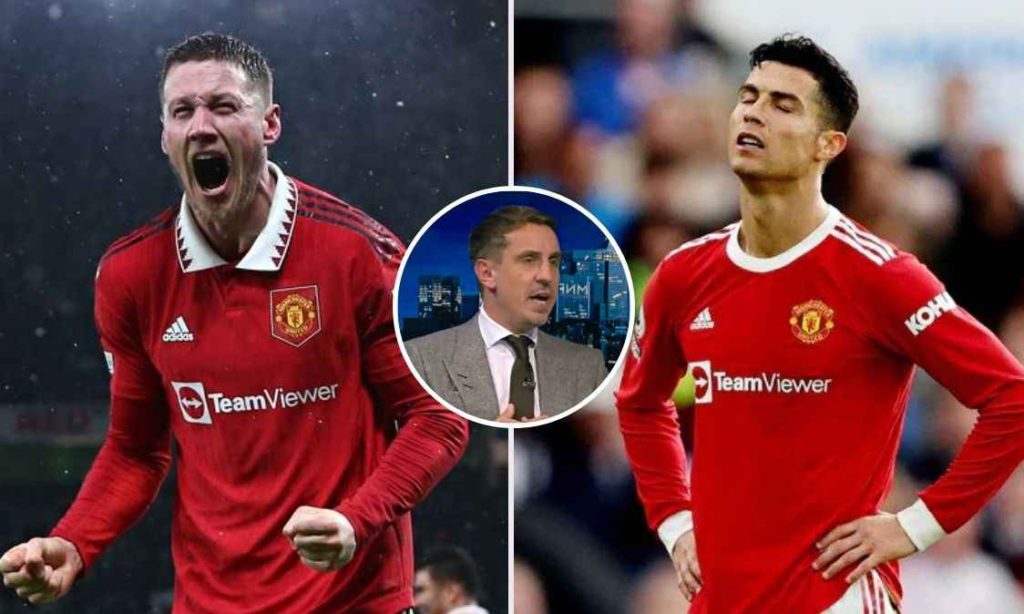 Gary Neville was asked during Monday Night Football to weigh in on whether he would choose Cristiano Ronaldo or Wout Weghorst in the current United team.
Weghorst was signed on loan from Burnley during the January transfer window, shortly after Ronaldo's contract at Old Trafford was terminated. Despite the Dutch striker only managing to score twice in cup competitions, Neville believes he contributes more to the team than Ronaldo.
Neville compared the impact of Weghorst and Ronaldo at Man United, using a revealing statistic that highlighted the number of goals the team scored when each player started.
According to Neville, "Weghorst has 12 wins, four draws, three defeats, he has only scored two goals but the team has scored 37 goals, with Ronaldo it was 19 starts, they won three less games, drawn three, lost four more with him in the team, he scored 11 but the team itself only scored 23, they are massive difference."
However, Neville acknowledged that Ronaldo is the greater player of the two, but pointed out that Weghorst's stats were better during the same period.
Read more exciting news and articles at Football Devils.