Son Heung Min has expressed the anger and frustration he was having due to the poor performance in the Premier League. He stated it in the post-match conference after scoring a hattrick against Leicester City in just 15 minutes.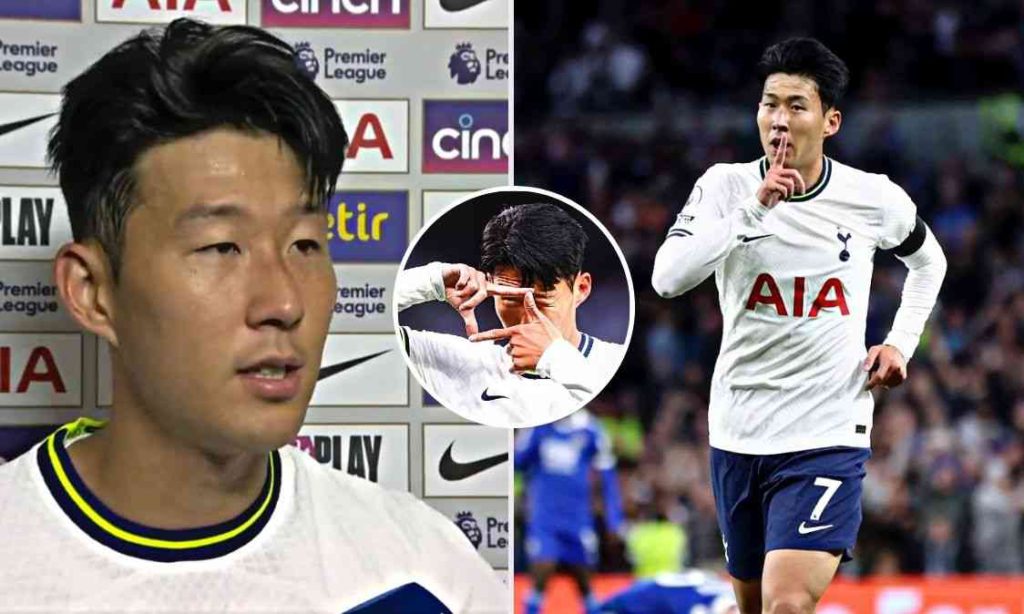 What happened to Son | What he said?
the Korean winger, Son Heung Min ended the 2021/22 season with a Golden boot as he scored 23 goals in Premiere League to become the highest goal scorer. He shared the Golden Boot 2022 along with Liverpool's Mohammed Salah.
However, this season has not been very good for the Asian forward as he was not able to score any goal in the first 8 games of the season. He has made 6 appearances in the Premier League and 2 games in UEFA Champions League with 0 goals and 0 assists in his name.
Howver, Son has turned his stats in just 1 game as he scored a hattrick against Leicester City. Moreover, he scored all 3 goals in the span of 15 minutes and all of the goals were top-notch.
After the match, he gave an interview in which he stated how he felt before the game. He revealed that he was frustrated. He told,
"The way I played in the last couple of Games, I could do much better than that. I was frustrated."
Read more exciting news at Football Devils.