As the rumors start spreading the Catalan fans can't stop asking questions, Is "Camp Nou Spotify" the new name of Barcelona's historic stadium Camp Nou?
As per the sources, the Spanish club Barcelona is in talks with the music stream platform Spotify about the sponsorships. It is highly possible that Spotify can be their main sponsor and replace Rakuten as their main shirt sponsor.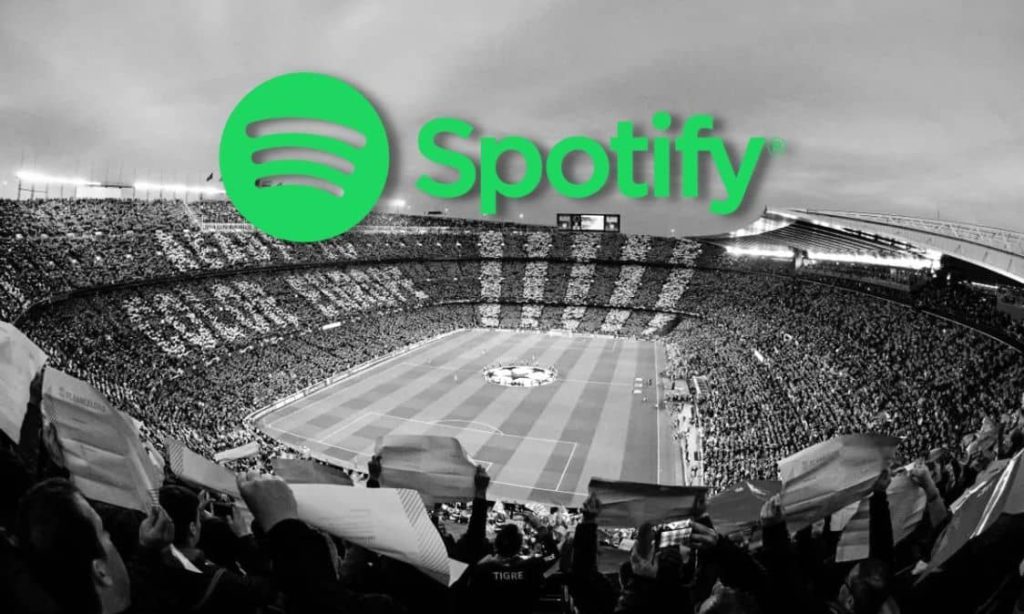 Camp Nou Naming Right Price
In April of 2020, Barcelona made an official statement regarding the Camp Nou Naming Right Price. They will use that money to fight against Corona Virus.
According to them, they were planning to sell the stadium's naming rights in the 2023-24 season.
And they hope to bring an upfront payment of more than 300 million pounds.
It is the first time, the club has announced to give naming rights to the sponsors. And that seems to be happening right now.
Can Camp Nou Spotify happen?
Yes, there is a negotiation going on between the two parties and if they agree, Spotify can get their name in Barcelona's stadium.
What about Barca's current sponsorship deals?
Barca's deals with their current sponsor Rakuten will end at the end of the 2021-22 season. They signed a contract worth in 2016. As per the contract, Rakuten has to pay $65 million per year to their promoters.
As the contract ending date is coming near, Barcelona is trying hard to find another sponsor. And they have found interesting brand too but in the cost of their stadium original name.
What is the contract between Spotify and Barcelona?
As Spotify's brand name can be added to one of the Stadium's names, it won't be coming at less price than their current value.
It has not revealed how much money is involved in their negotiation but it is sure that the music streaming firm will pay a lot more than $65 million.
When will be Camp Nou changed to Camp Nou Spotify?
If the negotiation between Spotify and Barcelona happened, it will immediately be in action from the start of the 2022-23 season.
When was Camp Nou named "Camp Nou"?
Camp Nou has been the home stadium of the Catalan club for more than 60 years. It has a capacity of 99,354 attendances.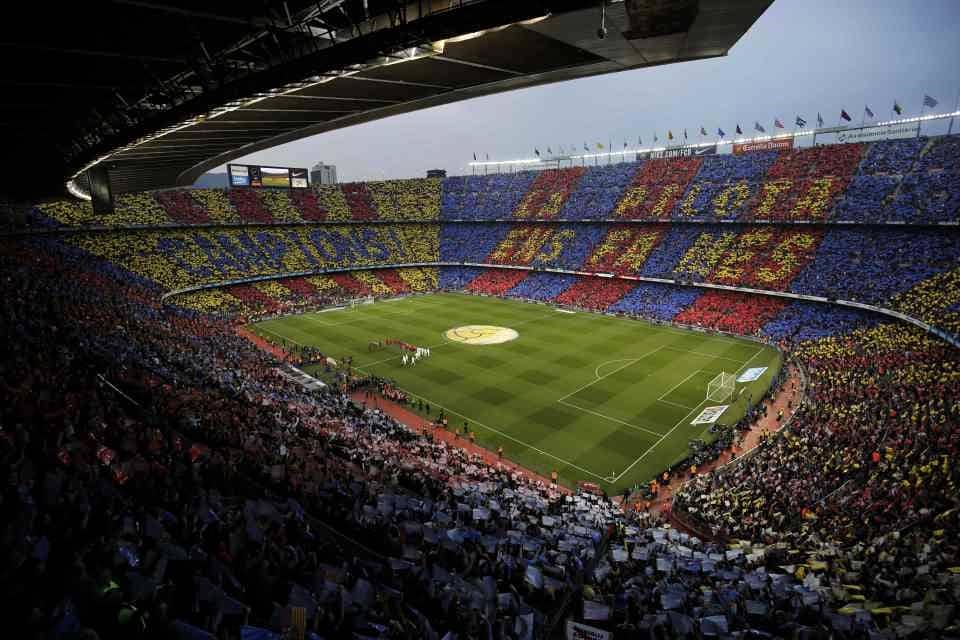 Previously, Barcelona used to play in their old stadium whose name was Camp de Les Corts. The then club president Joan Camper built the stadium in the early 1920s. Initially, the Les Corts jus had the capacity of 20,000 fans. And the stadium was difficult for expansion.
So, in 1954, they started to build another stadium, which is their current stadium, Camp Nou. And Barcelona officially moved from their old stadium to a new stadium in 1957.
Explore more exciting news at Football Devils.