Poland's striker Robert Lewandowski was seen emotional as he break down in tears after scoring his first-ever goal in the football's biggest tournament, the FIFA World Cup.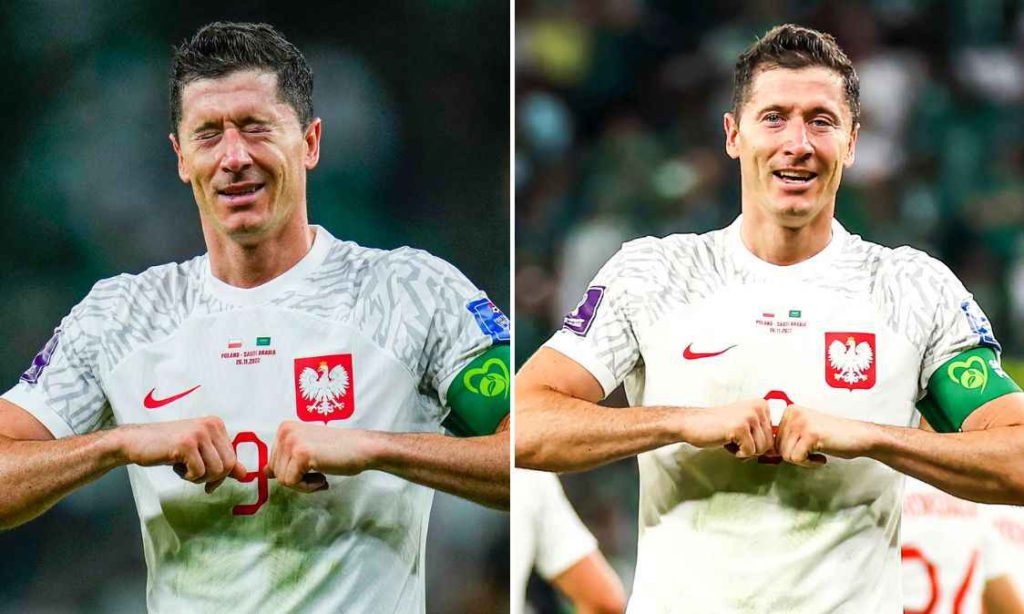 Robert Lewandowski First World Cup goal
No doubt, Robert Lewandowski is one of the most lethal strikers of the 21st century. The skinny kid from Poland was among the top players along with Suarez and Neymar in the Messi-Ronaldo era.
Despite his record of scoring 500+ goals in all the competitions as well as 76 goals for his nation, it was funny that the iconic finisher has not even scored a single goal on the biggest stage.
What was more painful was when he missed a penalty ball against Mexico in the first round of the World Cup which just made the wait longer. Finally, the curse is over for Robert.
But today in the match against Saudi Arabia, he finally completed one of his dream of scoring in the World Cup. Robert found the net in the 82nd minute after Al Malki was caught dwelling inside the box. And the Polish striker took no chance as he finished the ball.
Following the goal against Saudi Arabia, the former Bayern striker broke down into tears as he celebrate the goal with his teammates.
Read more exciting news at Football Devils.