Manchester United loanee Dean Henderson has hilariously mocked the Liverpool fans showing their middle finger after beating them by 1-0.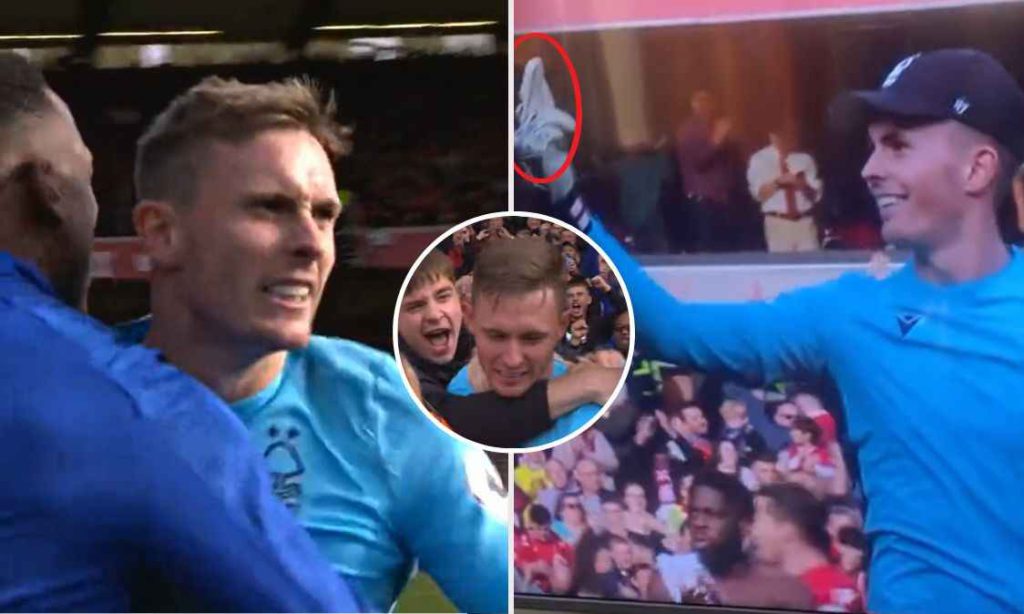 Henderson showed middle finger to Liverpool fans
Liverpool went to Nottingham Forest's stadium City Ground in the English Premier League. It was supposed to be an easy win for them as they have recently beaten Man City and Nottingham is currently sitting in the 19th place on the table.
Unfortunately, Liverpool took an L as their former player Taiwo Awoniyi scored in the 55th minute. And Liverpool had to return without a single point.
That was when Forest's goalkeeper Dean Henderson hilariously mocked the visitor's fans. He was captured showing a middle finger to the Liverpool fans with his Evil smile.
Read more exciting news at Football Devils.