The Netherlands has become the first team to find their way into the quarterfinal of the World Cup after they registered a 3-1 victory against the United States in the Round of 16.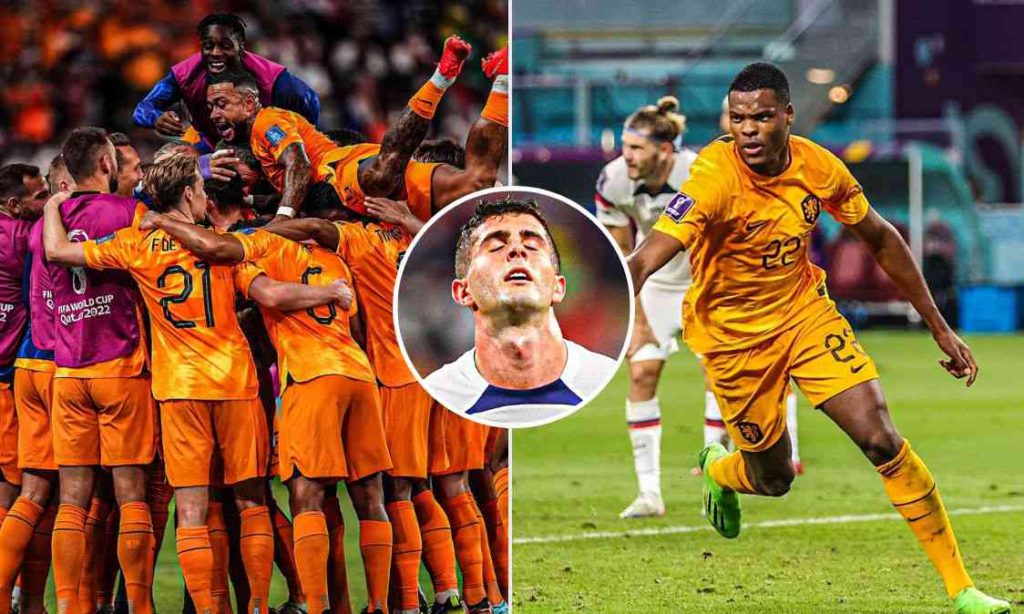 Defender Dumfries produced a masterclass in the match as he provided two assists and a goal to ensure victory against the US.
Two assists and a goal by Dumfries
The first goal of the match came in the 10th minute by Memphis Depay passed by Dumfries as he shot in the bottom left corner. Similarly, in the dying minute of the first half, Dumfries gave another assist cutting back the ball toward Blind. Blind, too, finished in style, smashing the ball in the bottom corner.
Though USA came back in the game with a goal from Haji Wright in the 76th minute, Dumfries scored his first goal of the match, partnering with Blind in the 81st minute.
Read more exciting news at Football Devils.