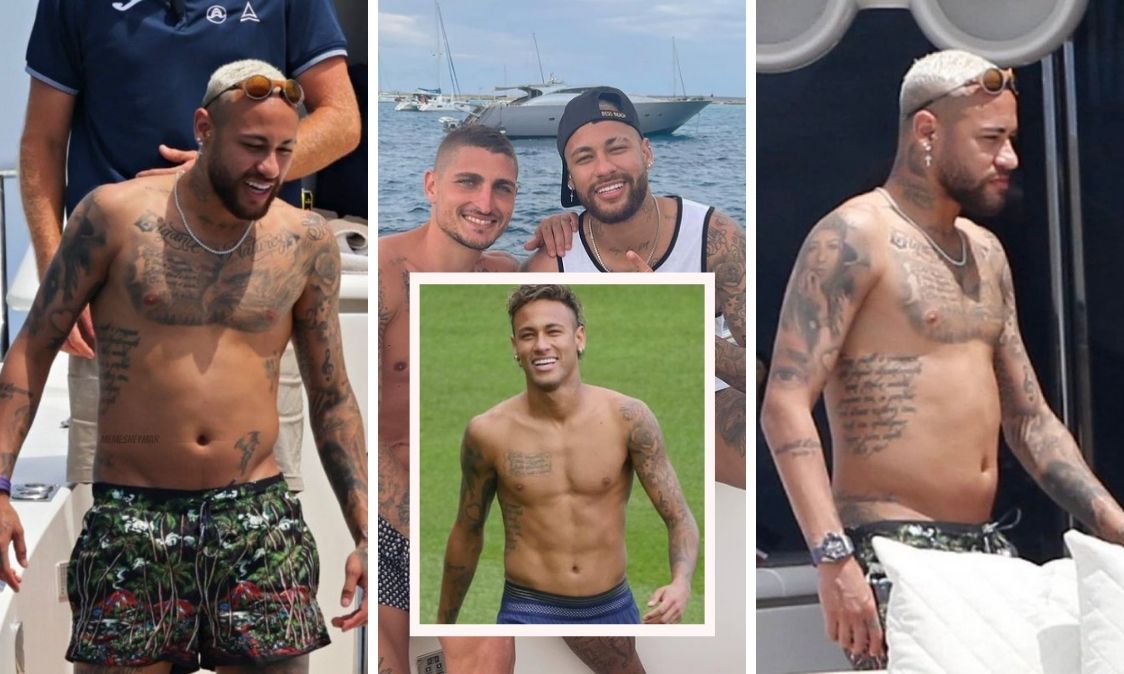 Neymar's Fat Physique Went Viral ahead of the 2021/22 season. Brazilian star Neymar appeared on social networks with a physique that greatly concerned PSG fans ahead of the new season.
After the strange 2020/2021 season due to COVID-19, Neymar was off to Brasil to help the national team in Copa America. Brasil lost the final to arch-rival Argentina in their home. Now, Neymar is enjoying his extended holiday ahead of the start of a new season.
Meanwhile, Neymar's club Pairs Saint Germain lost 1-0 to Lille in Trophee Des Champions. Fans were quick to react and criticize after the slightly overweight photo of Neymar went viral online. In the picture, he was seen with a small belly and a sunglass in the head.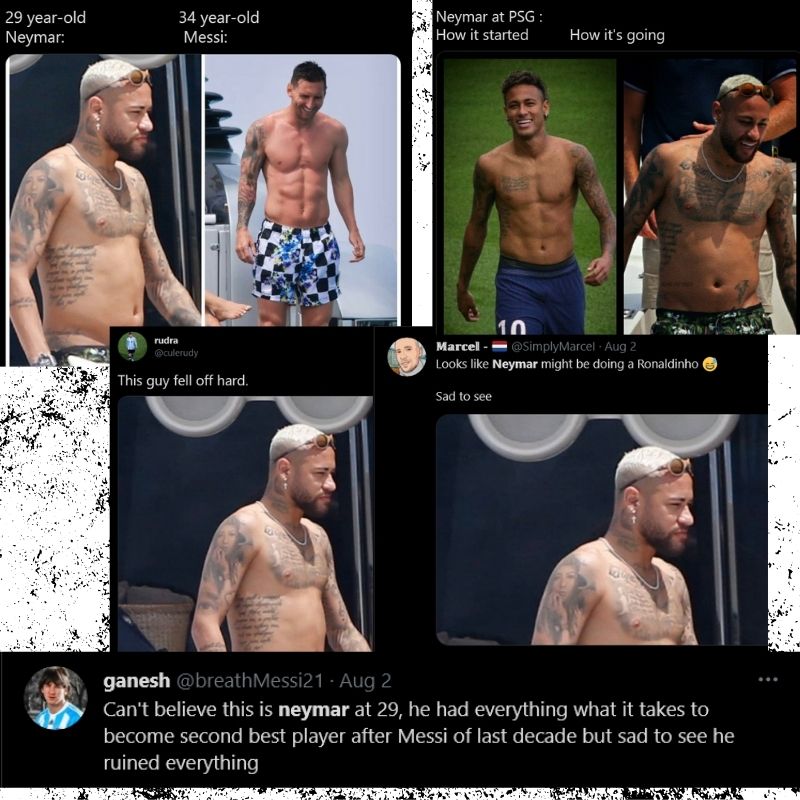 After joining Real Madrid, a similar incident happened to Eden Hazard. He was slightly bulkier for the top-level athlete and was also criticized by Real Madrid fans.
After that, Hazard had several bad performances followed by injures. PSG fans are concerned and are fearing a similar situation as Hazard.
However, it's quite normal for football players to gain few weights in the off-time. For sure Neymar will be back at gym training with his teammates after the long-earned short vacation.