Manchester City head coach Pep Guardiola has finally replied to Jurgen Klopp's continuous criticism of him spending too much money on signing new players.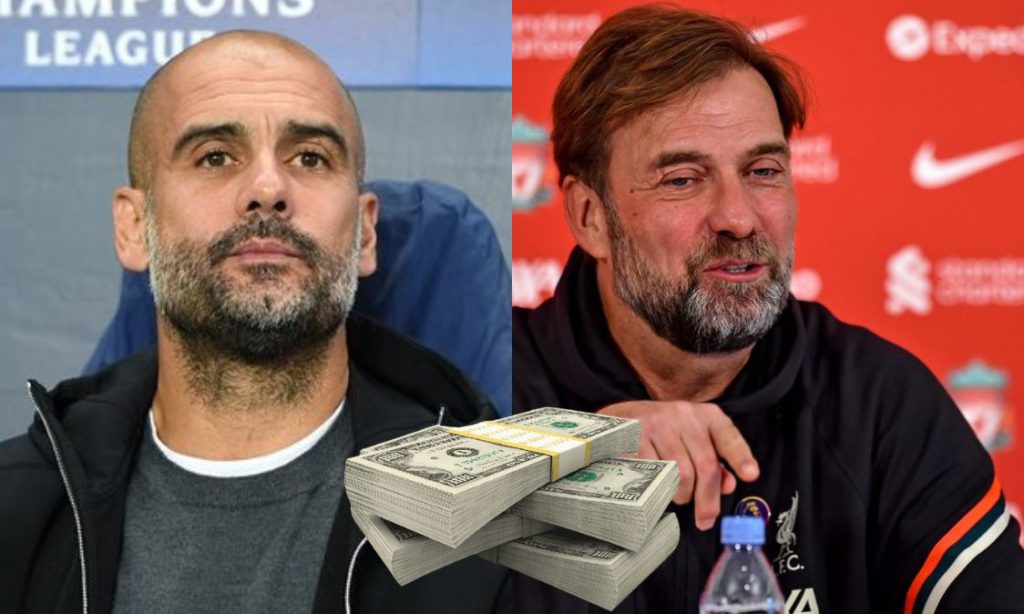 What did Klopp say about Pep and the reply of Man City?
A few days back, Liverpool met their fierce rival Manchester City in the English Premier League, and fortunately, they secured a win by 1-0 – thanks to Salah's goal.
Right after the winning, Liverpool's boss Jurgen Klopp had his say regarding the game as well as the financial spending of Man City. He clearly told that Liverpool has very difficulty competing financially with state-owned clubs like Manchester City, Newcastle United, and French club Paris Saint Germain.
Pep's Hit Back at Klopp
Klopp vs Guardiola Total Spending Comparison
We will compare the total spending as well as the sales of Liverpool and Man City since their current coaches joined the club.
In total, Klopp has spent £643 million in buying new players while earning £430 million in sales which makes net spending of £200 million.
While Pep has spent £1.1 billion in top 5 signings while earning £500 million in selling players making £580 million net spending.
Read more exciting news at Football Devils