Cristiano Ronaldo has revealed the exact reason why he did not join Manchester City before his return to his boyhood club Manchester United.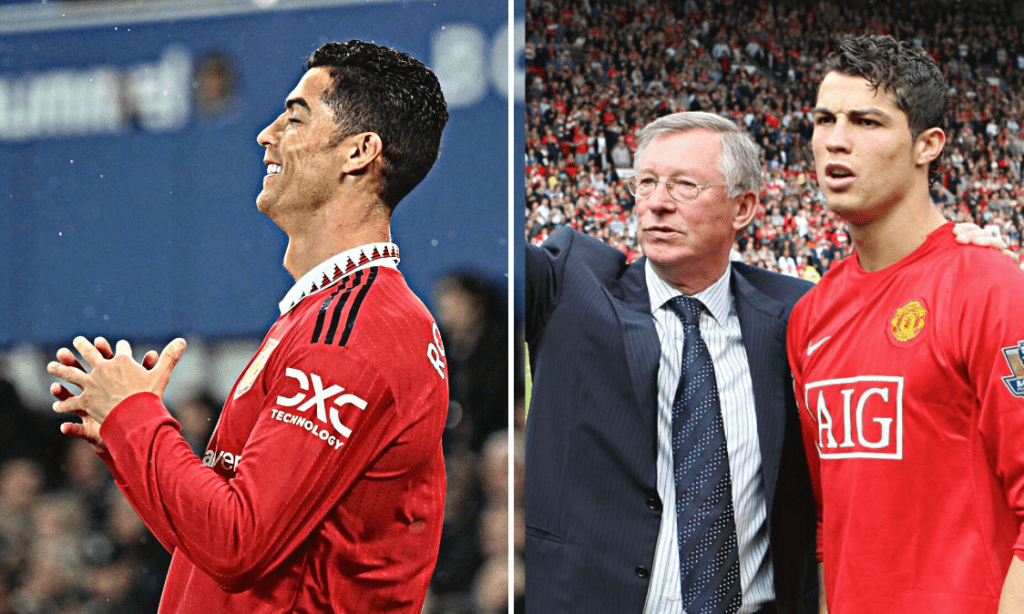 Ronaldo to Manchester City
After having blast seasons with Real Madrid and Juventus, Cristiano Ronaldo finally made his return to his boyhood club in august of 2021. He had an amazing first season at the club scoring 18 goals in the Premier League and finished the season being the top scorer of the club.
Fast forward to November of 2022, Cristiano's bright time seems to come to an end as he has been left out of the squad for most of the matches under Erik Ten Hag. Moreover, he has gotten himself into some controversies on and off the pitch.
In an exclusive interview with Piers Morgan, Portuguese footballer Cristiano Ronaldo revealed that he had a chance to join Manchester City and he declined just for his former boss, Ferguson.
Ronaldo also gave a bold statement on the current situation of Manchester United after Alex Ferguson.
"Since Sir Alex Ferguson left I saw no evolution in the club, the progress was zero."
Read more exciting news at Football Devils.