Borussia Dortmund and Ivory Coast international Sebastian Haller was broken down into tears after receiving the Eredivisie 2021/22 Best Striker award.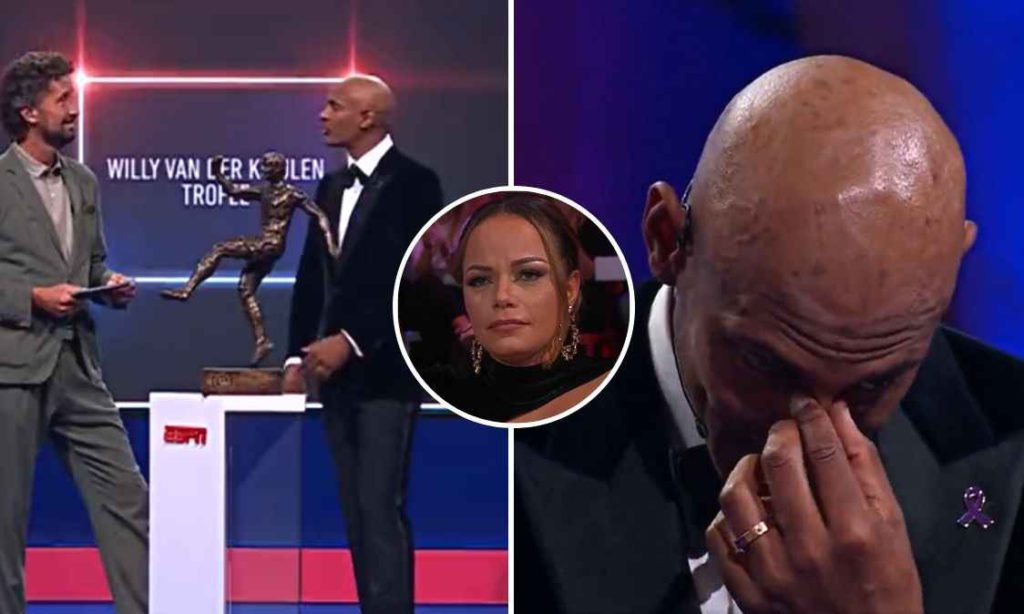 The 28-years old striker scored a total of 34 goals in all competitions last season for Ajax FC. He also scored 11 goals in the Champions League was a very good record for a team from the Netherlands. Haller was also Eredivisie's top goalscorer with 21 goals to his name.
Sebastian moved to German side Dortmund on a four-year deal in July but has been having a tough time ever since. He was diagnosed with a testicular tumor and has been out of football ever since.
Haller was presented with the Willy van der Kuijlen award in recognition of that accomplishment on Tuesday night while his wife, Priscilla, looked on from the audience. The video below shows that touching moment as both of them were too emotional.
Haller said he is lucky to have people around him including his wife Priscilla, physiotherapists, and all the people from Ajax and Dortmund. He tried to hold back his tears in a smile which was just too emotional for all the football fans around the world.
GET WELL SOON HALLER!