Tottenham's forward Son Heung Min received a hero's welcome in Korea by his fans as he returned after winning Premier League Golden Boot. He also presented his Golden Boot as thousands of fans chanted his name.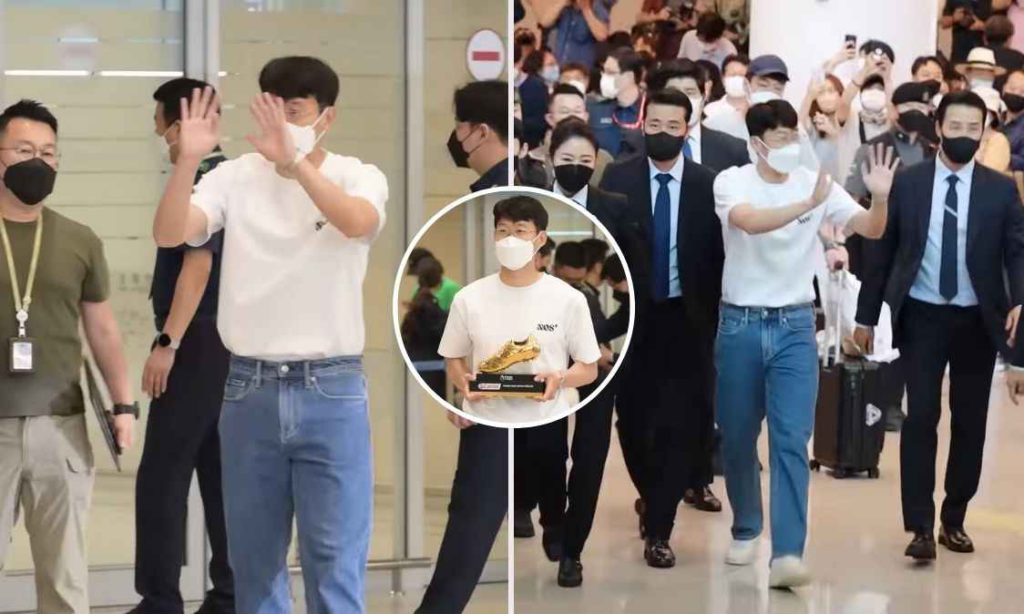 How Korean Fans welcomed Son?
Son finished the 2021/22 season with 23 goals, tied with Liverpool's winger Salah and was awarded the Golden Boot. He also helped his team qualify for the Champions League, securing the top 4 positions. The South Korean player decided to take the trophy back to his home country and show it to his countrymen.
And expectedly, hundreds of fans were cheering Son at the Incheon International Airport. And he also showed the Golden Boot to his proud fans.
Tottenham's Number 7 was also appreciative of his fan's gesture, and he continued to bow multiple times as the security walked him through the airport.
Golden Boot of Son
It is the first time the South Korean winger has won the Golden Boot in his career. With the achievement, he also became the first Asian player to win the Golden Boot in the English Premiere League. This is also the first time the two players have jointly won the award after the 2010/11 season. At that time, Carlos Tevez and Dimitar Berbatov won combinely with 20 goals.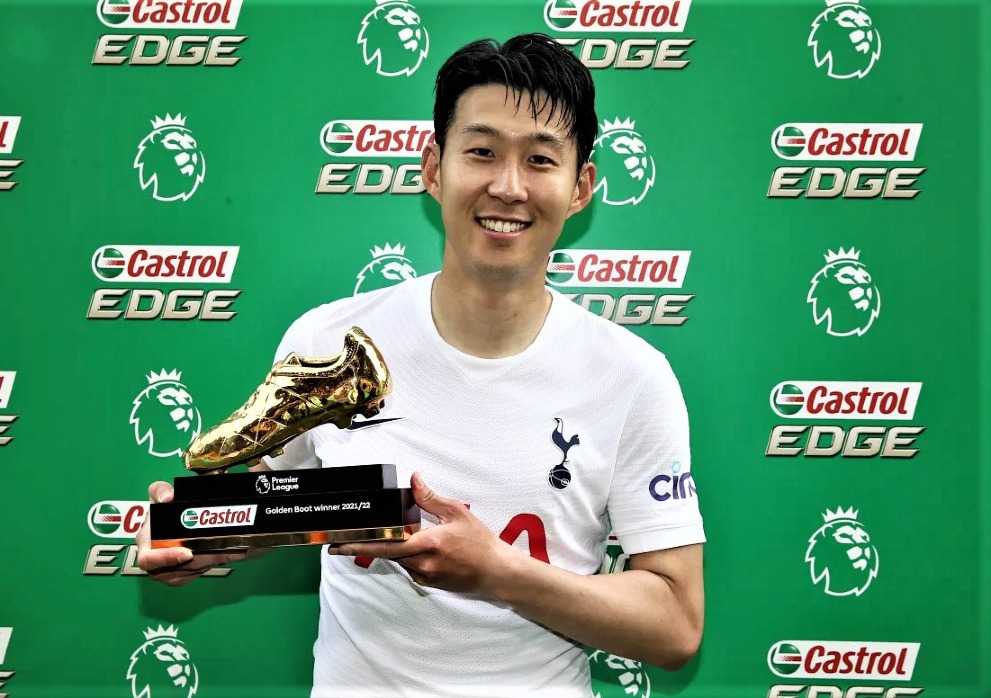 However, he is not the first player to win the Golden Boot for the first time, His teammate, Harry Kane has already won 3 times before. The last time, the Tottenham's forward Harry Kane won the Golden Boot was in 2020/21 season.
Read more exciting news at Football Devils.