Real Madrid and Brazilian forward Vinicius Jr. have given a heartbreaking reply to the fans who racially abused him during the match against Real Valladolid.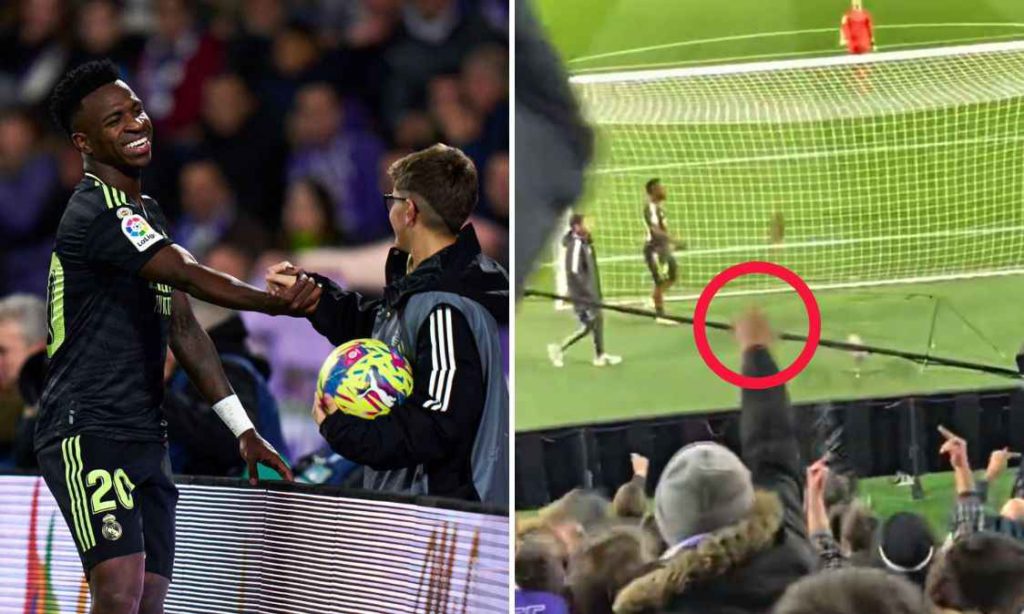 Valladolid fans Racially Called out Vini Jr.
The event happened in a match between Real Madrid and Real Valladolid in which the former won with a final scoreline of 2-0. Thanks to a goal from prolific striker Karim Benzema, who scored twice in the final 10th minute of the whistle to give the team 3 points.
However, the match was not so memorable for Real's uprising talent Vini Jr. The Brazilian star was once again a victim of racial abuse by the opponent fans as they brutally mocked him inside the stadium.
While Vini was walking outside the ground during the match, several Valladolid fans threw cursing sounds against the player. Even more, they threw bottles at the player, which he clearly did not like.
Called Out Laliga for taking no action
Following the event, the winger came out on his social media, where he replied to the fans who threw slurs at him. Also, Vini called out Laliga for allowing it inside the stadium, as they kept doing nothing to Stop it.
Read more exciting news at Football Devils.