Liverpool and Netherland defender Virgil Van Dijk has named a Dutch youngster who is very talented and even Van Dijk himself was never good like him.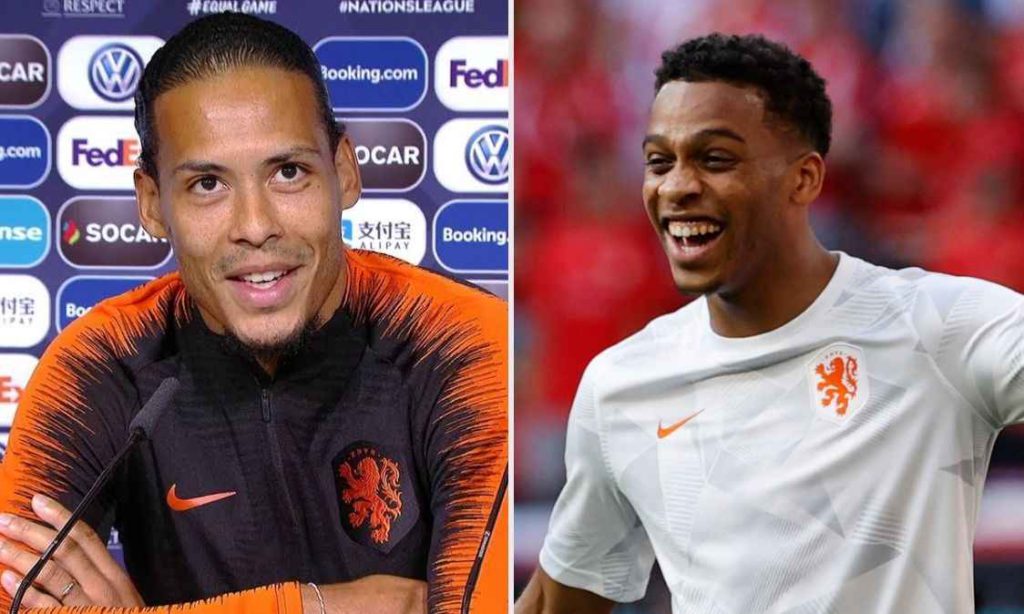 What did Van Dijk said?
Virgil Van Dijk is one of the top defenders in the world right now. Under Klopp, the player has shined as he along with Salah and Mane led the team to UCL Victory and League title after 30 years.
Though his current form has declined in recent times, no one can deny the talent he got. No doubt, he was compared with top defenders like Sergio Ramos and Thiago Silva.
However, the former Southampton defender was not into much limelight during his early 20s. He barely talked during his time at Southampton as well as Celtic before that.
Virgil likes Jurrien Timber from Netherland
This time, a 21-year-old footballer Jurrien Timber has caught the eye of the Liverpool center-back as he praised him in his recent interview. And the player is none other than Jurrien Timber, a Dutch national as well as center back of Ajax.
Despite the very young age, Jurrien is one of the top players in the Netherland and has already made multiple appearances for the Dutch senior team. Van Dijk even told that the youngster is even better than him during that age. He told,
"I was never that good at the age of Timber, he's just 21… I can only praise him. His potential is so high, I'm sure"
Read more exciting news at Football Devils.