Barcelona star Gavi was handed a girl's phone number during his shirt signing. The 18-year-old signed a new deal with the Catalan giants earlier this week to keep him stay at the club until 2026. He has a €1 billion release clause in his brand new deal.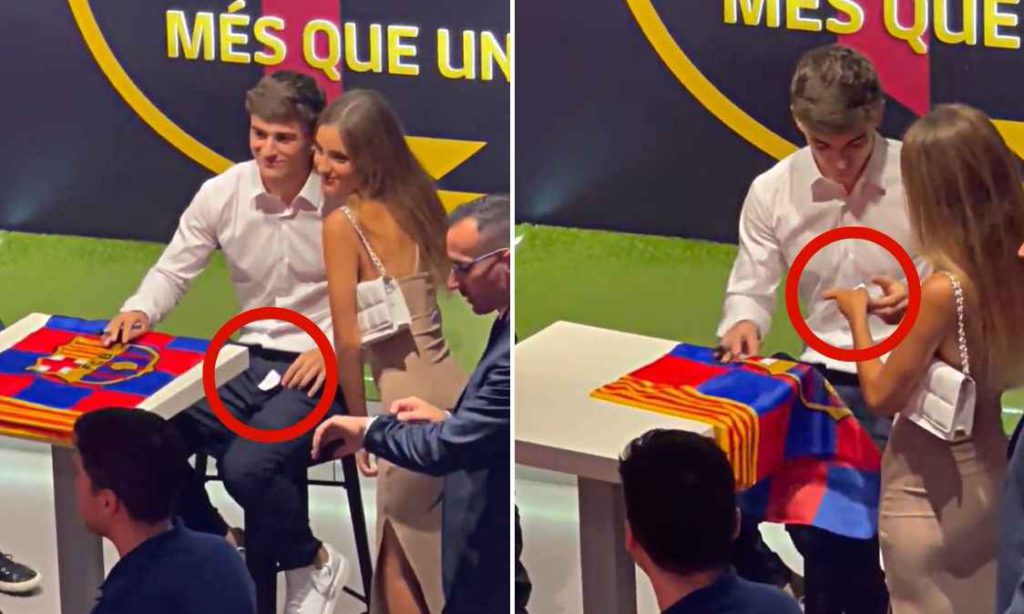 To celebrate Gavi's 'Se Queda' moment, Barcelona hosted a contract signing ceremony at Camp Nou on Thursday. And during the event in Catalonia, one fan decided to make the most of the opportunity to meet Gavi face-to-face.
While the Barcelona starlet was signing a piece of memorabilia for the person, they decided to hand him a piece of paper, which is believed to have contained their phone number.
Gavi hesitated for a second but then accepted the offering before posing for a photograph with her. The clip of the interaction between Gavi and the mystery girl has since gone viral on social media.
Find more news and updates: Football Devils