Once again, Neymar has shown his class and stood up for his Brazillian teammate Vinivius Jr, who was threatened by the Spanish footballer, Koke. The PSG star went on to Instagram to motivate the young Real Madrid forward to continue what he is doing.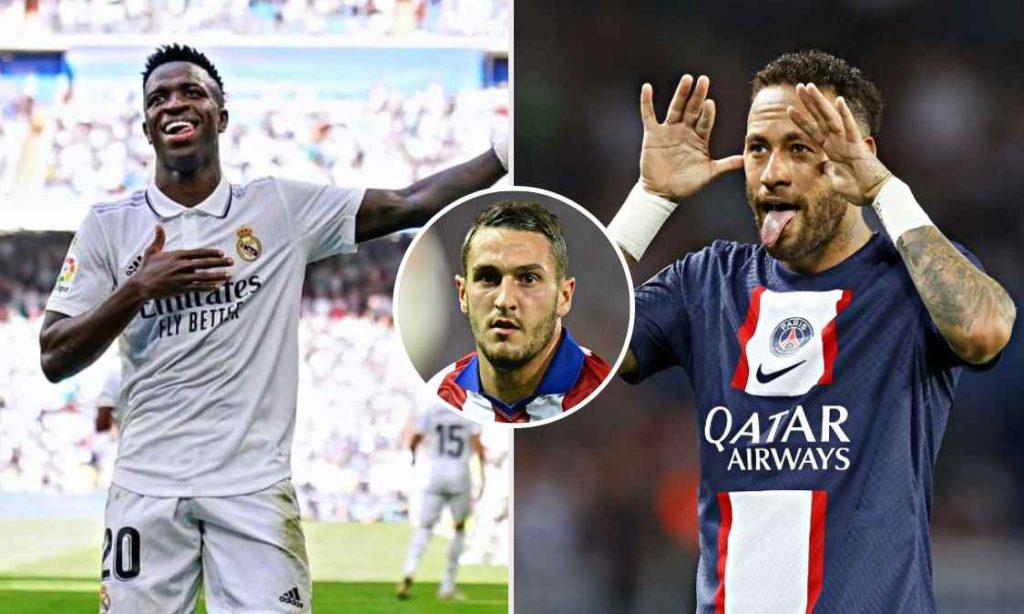 How Neymar stood up for Vini?
After having a blast 2021/22 season with Real Madrid after scoring 22 goals and 16 assists, Real Madrid's winger, Vini Jr is not soon going to stop any time soon. He has already scored 5 goals and assisted 3 times in just 5 matches of the start of the 2022/23 season.
Besides the fancy stats, another interesting thing about the Brazillian magician is his dribbling style. The player beats the defender with ease and the more iconic is his dance in the celebration. Junior dances in his Brazillian style to add his quality skills.
Though Real Madrid and Brazillian fans are loving what they are seeing, some footballer does not seem to like the charisma of Vini.
Koke threatened Vini
One of the top players on the list that hates Vini is Spanish midfielder, Koke. Before the Madrid Derby, which is going to happen on Monday, Koke came out to warn Real's forward. He told,
"If Vinicius scores and celebrates in his way, there will be trouble for sure."
Neymar's Reaction to Koke's Criticism
Following the criticism by Koke, several Brazillian footballers have come out on social media.
And one of the players is the Brazillian star, Neymar Jr who straightly defended his countrymen against the warning of Koke. He posted an Insta story that contained a photo of Vinicius Jr in Real Madrid's jersey and wrote,
Read more exciting news at Football Devils.