Cristiano Ronaldo's record at Manchester United has been equaled by Anthony Martial after 15 years. The forward displayed incredible control of the ball before scoring a goal against Crystal Palace in the pre-season friendlies.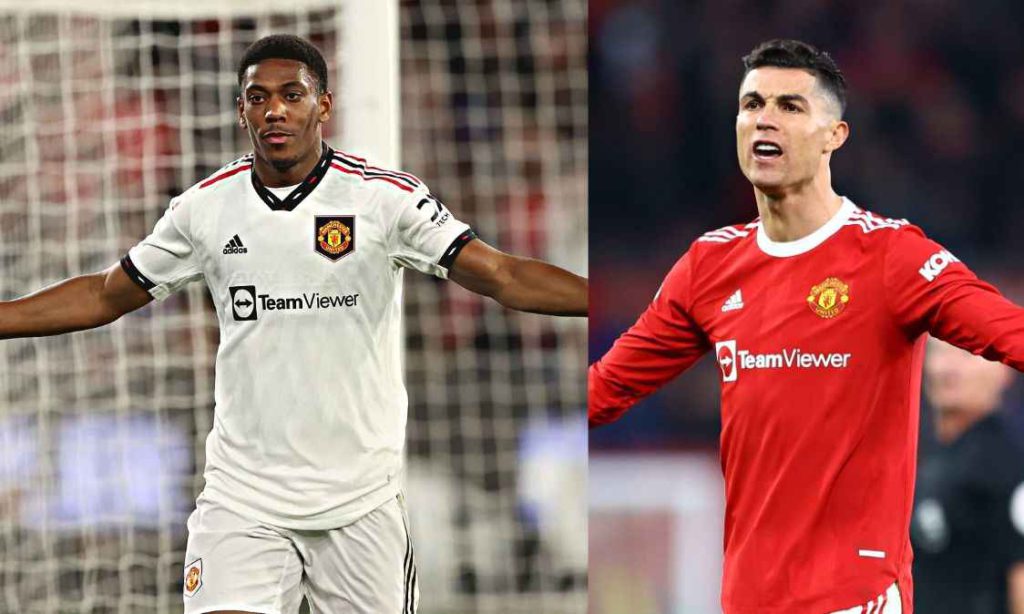 What record did Martial equalize?
Manchester United is looking all good under their new manager Erik Ten Hag as they have been able to win 3 consecutive matches in the friendlies. Not just a victory, they have been able to make an impressive goal difference.
Along with the victory, a new record has been made by one of United's forwards. Anthony Martial, center-forward for the Reds became the first player to score in 3 consecutive matches in the friendlies after 15 years. He scored a goal against Liverpool, Melbourne Victory and in the third match with Crystal Palace, Martial equalized the long record set by his current teammate the Portuguese star, Cristiano Ronaldo 15 years ago.
What was Cristiano's record?
Before Martial, the record was set by 5 times Ballon D'or winner. Previously in 2007, Cristiano made the record by scoring 3 consecutive goals for the team ahead of their incredible 2007/08 campaign.
In the friendlies, United met with Urawa Red Diamonds, FC Seoul, and Shenzhen. And the young hungry Portuguese player was the one who was able to find the net against all the teams. Since then, no other United players were able to score in more than 2 matches in the friendlies.
Read more exciting news at Football Devils.