Aubameyang took no chance in digging his former club Arsenal after having an incredible display as Barca thrashed Real Madrid in the El Classico. The Barca striker Auba led the team by scoring 2 incredible goals and an assist in a 4-0 win.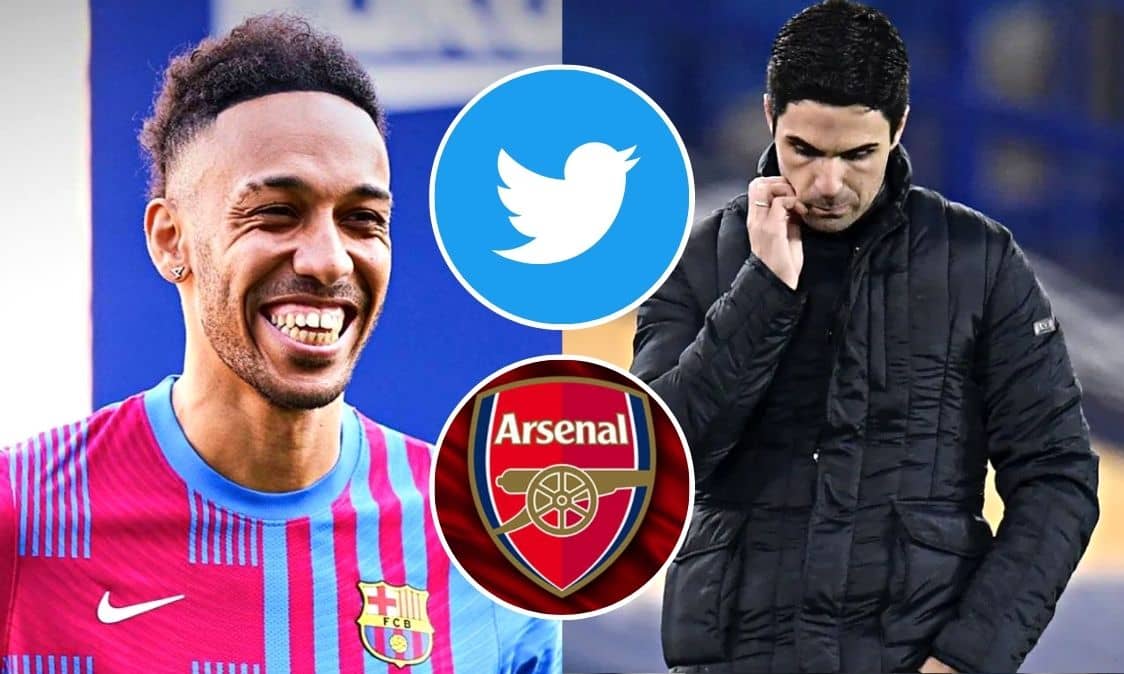 What did Auba do against Arsenal?
Just after a historic victory against Madrid, Aubameyang wasted no time in sharing his thoughts on Twitter. He posted a photo of his celebration on the famous anime Dragon Ball Z which was iconic in itself. Additional to that, he captioned the photo which seems to be directed to his former club, Arsenal.
In the caption, he wrote,
"Hello from the finished player".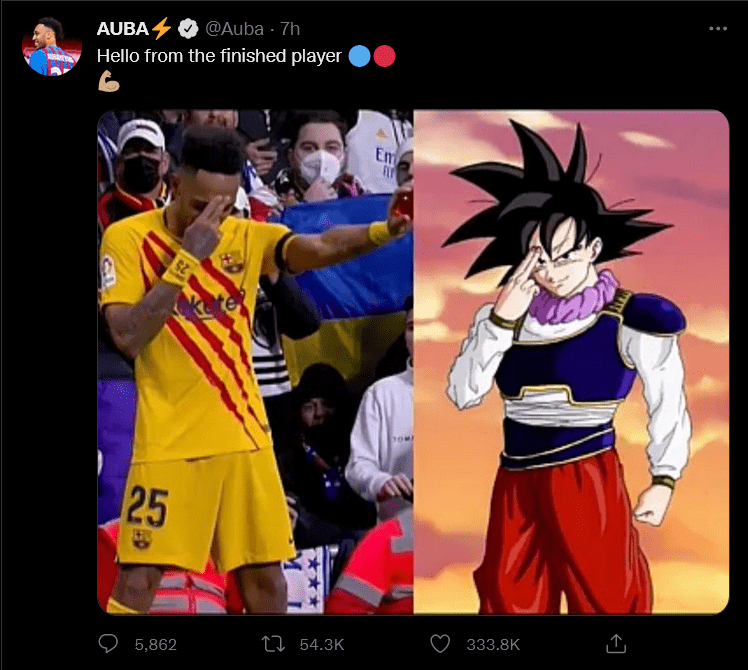 The phrase "Finished Player" was referred to the critics and others who called him finished during his time at Arsenal. He took the opportunity to perfectly call out those who did not trust him and prove that he is still a World Class player.
What happened between Auba and Arsenal?
The Barcelona striker, Pierre-Emerick Aubameyang joined the club in 2018 from Borussia Dortmund. He had an incredible start in Arsenal scoring 70 goals in his first two and half years. He even led the team to the FA Cup scoring two goals and won the match by 2-1 against Chelsea. After such a brilliant performance, the club renewed their striker's contract that will pay him £350,000 per week.
After that, the things turned off the table as his form started to degrade. Due to the disciplinary breach,  he was stripped of his role as a team captain which was given to Alexandre Lacazette on a temporary basis.
Also, he had a bad relationship with his former manager, Mikel Arteta. He openly stated that he had a problem with Arteta and was not happy with the club. He said,
"I think it was a problem just with him. I can't really tell you much." He also added, "I can't say anything else because that's what happened. I wasn't very happy and I'm better this way."
Who called Aubameyang finished?
But his later career in London was disastrous as he scored just 10 goals and 3 assists in 29 games in the 2020/21 season. Altogether, he had just 15 goals and 4 assists in the whole season. And the Arsenal fans did not hesitate to express their frustration towards their former captain. Twitter was filled with criticism of Aubameyang. As one fan said,
Aubameyang is finished. Sadly. We're playing with 10 men.
And another supporter also tweeted,
""Aubameyang is done out here.. definitely the weakest link get him off!""
Another one added,
"Arsenal should just sell off Aubameyang, if they cant get a buyer give him out for free, man is finished tbh."
The former English forward also called Auba as finished at Arsenal. He wrote,
"Pierre-Emerick Aubameyang is finished at Arsenal. He won't be coming back from the Africa Cup of Nations"
The fan's and critics' response to Aubameyang's form at Arsenal was understandable as he had just 3 goals and 1 assist in the last 10 appearances at the London-based club Arsenal.
Aubemayang's perfect reply to his haters
But Auba seems he was closely looking at his haters' reaction. And did a perfect reply to his haters after he found a form in Barcelona. Compared to his last 10 games at Arsenal, he has already scored 7 goals in his first 10 games at Barcelona plus 2 goals and an assist against Real Madrid.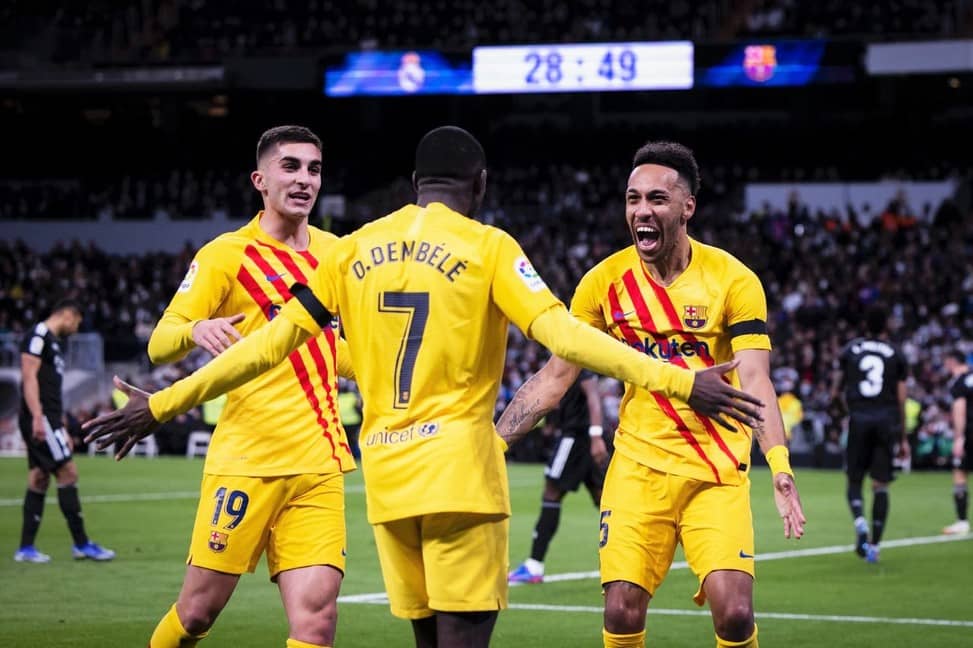 After his incredible performance at his first El Classico, he used the same platform that his hater used to defame him.
Read more exciting news at Football Devils.