Several athletes have joined hands in the defense of an Argentine footballer after he was threatened by Mexico boxer Canelo Alvarez. Recently, Argentine boxer Marcos Maidana has also taken his side with his fellow Argentine athlete.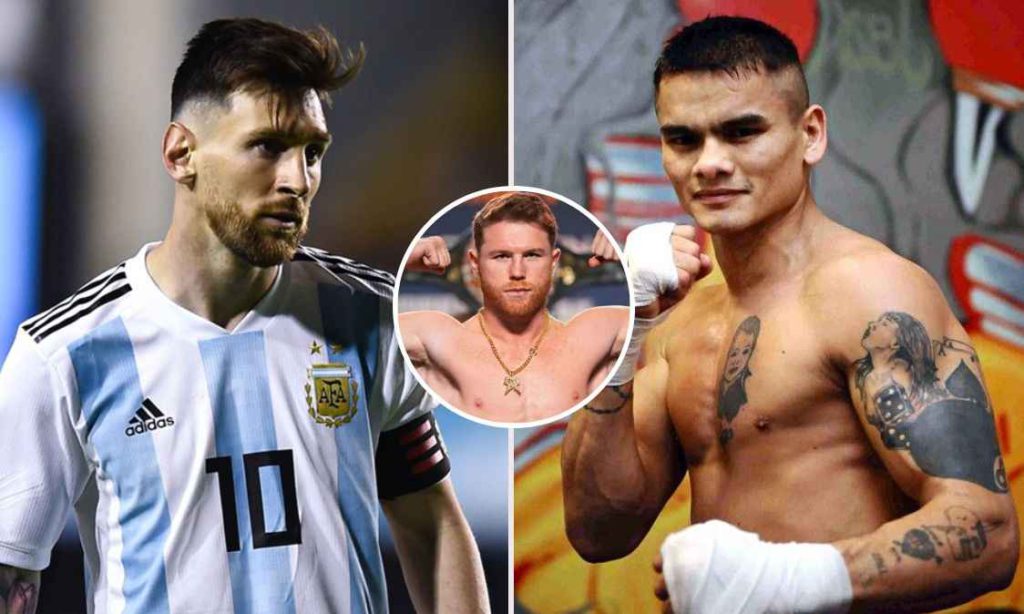 The past week for Messi and Argentina has been crazy as they survived nearly getting kicked out from the group stage of the ongoing World Cup. However, the splendid performance of the little magician was enough to keep the hopes of the team alive. And win against Lewandowski's Poland will ensure their advancement to the knockout stage.
However, Messi fall into controversies as he was spotted kicking Mexico's jersey with his feet during the celebration. Right after that, a Mexican boxer named Canelo Alvarez threatened him as he stated Messi was showing disrespect to his nation as he said,
"Just like I respect Argentina, he has to respect Mexico! I'm not talking about the country as a whole, just about the bulls**t that Messi did."
Following the threat, Messi's former teammate Sergio Aguero came into the defense he said there was nothing wrong done by him. He stated,
"The shirts are always on the floor after the games are over due to sweat and then if you see well, he makes the movement to remove the booty and accidentally hits it."
Maidana in support of Messi
After support from Aguero and others, World Champion boxer, Marcos Maidana has also shown his support to Leo.
The Argentine boxer posted a photo of himself wearing a Lionel Messi mask as he wrote,
"Let's go messi!!! He stands hand in hand with anyone."
It seems Lionel does not need to do anything or speak against Canelo as he has enough mates to back him off.
Read more exciting news at Football Devils.