Ghanaian midfielder Mohammed Kudus scored two goals to beat South Korea in a combined 5 goal thriller match of the World Cup.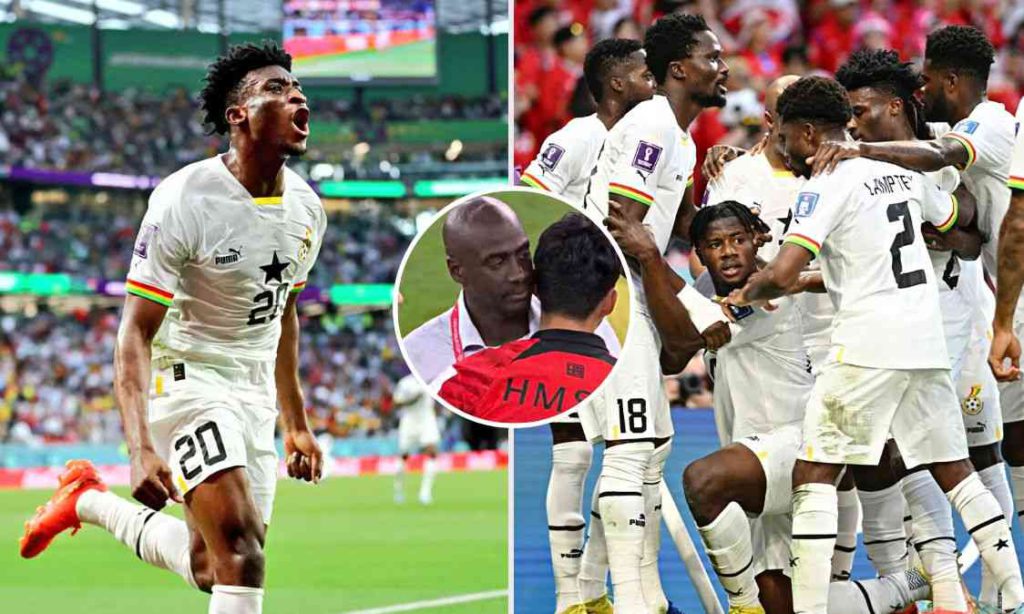 This year, Ghana has been one of the most competitive teams in the World Cup. Despite being considered the weaker side, they have been smashing goals against the opponents. In just 2 matches, they have already scored 5 goals – 2 against 2016 Euro Champion Portugal and Asian champs South Korea.
South Korea and Ghana met in the second match of the Group stage of the World Cup 2022. In the first match, Ghana lost to Portugal by 3-2 while South Korea matched the scoreline of the much stronger team Uruguay.
So, the match against South Korea was either do or die as a single loss could have meant they were out of the World Cup. However, Ghana fought very strongly against the Asian top team.
Ghana's defender Mohammed Salisu scored with his left foot in the 24th minute and Kudus doubled the lead with a header after just 10 minutes after the first goal.
However, we must give props to the South Korean as they were able to level the scoreline within a span of just 3 minutes. Striker Cho Gue-sung scored both goals in the 58th and 61st minutes.
Finally, in the 68th minute, Kudus scored a goal from the cross by Williams which was the decisive factor in the match between Ghana and South Korea.
Read more exciting news at Football Devils.