Real Madrid's head coach Zidane decided to leave Real Madrid at the end of the season. 
Zinedine Zidane has decided to leave Real Madrid for the second time after having a trophyless season for Real Madrid. They lost the title to city rival Atletico Madrid on the last day of the season. According to Fabrizio Romanio, Zinedine Zidane has already decided to LEAVE Real Madrid with immediate effect.
Real Madrid announced it in their official website. It says –
"Zinedine Zidane has decided to bring an end to his current spell as head coach of our club."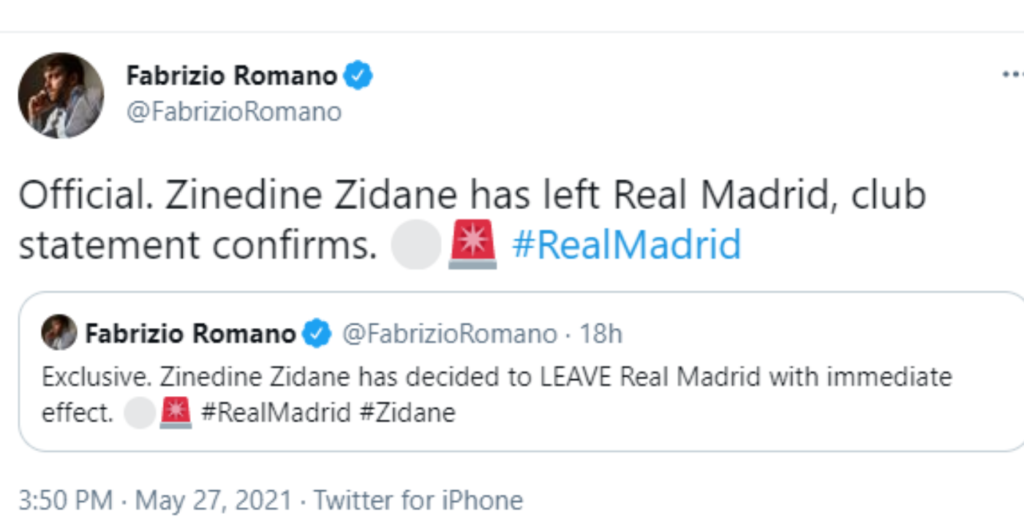 Where will Zidane go ?
 There were early rumors of Zidane going to leave the club. But it was not confirmed by Zidane. Now, he is all set to leave Real Madrid. It is because of his personal reasons. 
He once stated "I won't be Sir Alex Ferguson of Real Madrid". So it was clear for him to leave. But, Zidane has not had any talks with other clubs. 
Although, there was a rumor for him joining Juventus to reunite with club legend Cristiano Ronaldo. Since, Juventus have just sacked and already assigned the role of manager to former manager Massimiliano Allegri, there is no chance of Zidane joining Juventus.
Where do you think he will go ?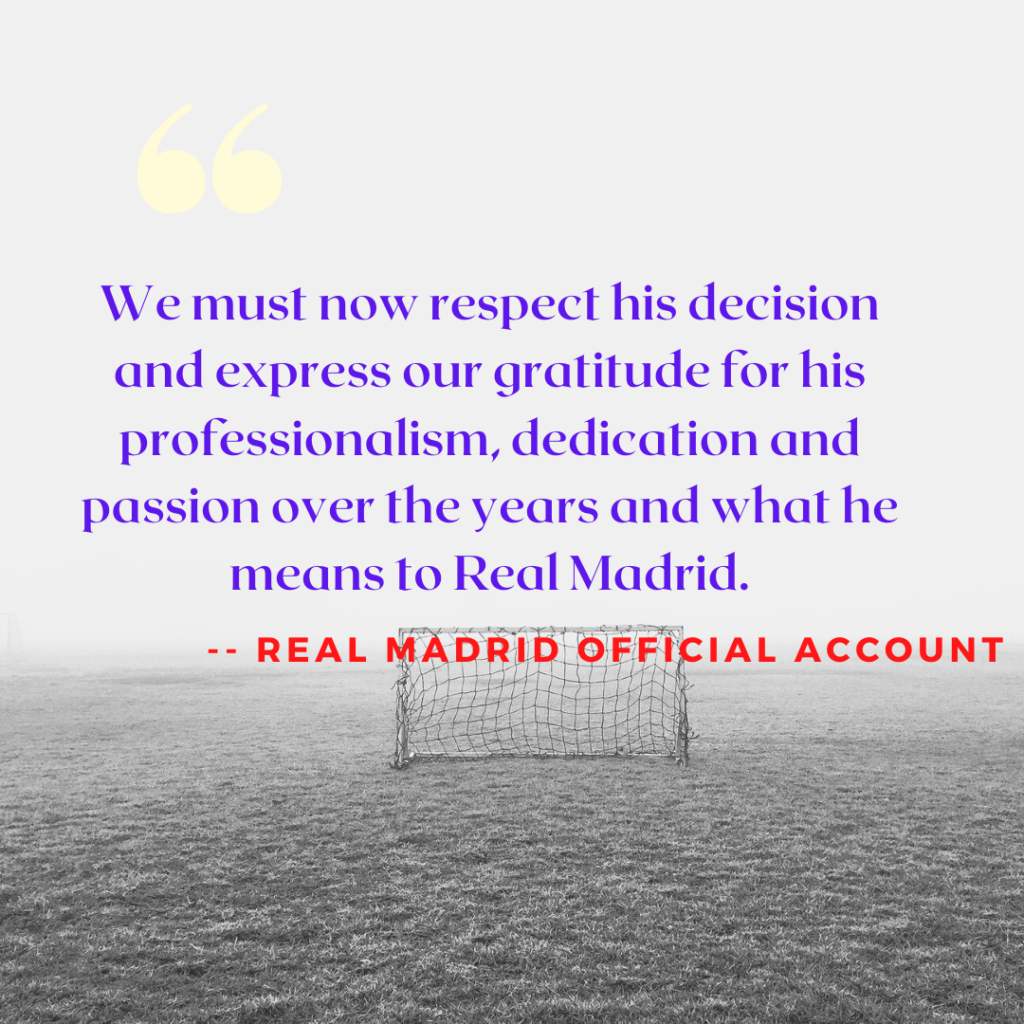 Who will replace Zidane ? 
After the departure of Zidane, there are heavy rumors of Mauricio Pochetino replacing the role of head coach at Los Blancos. His position at PSG does not look good after getting knocked out of the Champions League and losing the Ligue 1 title with Lille. He may be a good replacement for Zidane.
Antonio Conte can also be a possible replacement for Zidane. According to sources, Conte has already left Inter Milan after winning the Serie A title for the first time in 10 years . So he could be a good fit at Madrid.
Another replacement for Zidane is Raul Gonzalez. He is also following the path of Zidane. They both played at Real Madrid. He is the current manager of Real Madrid of Castilla. Can he have a great career like Zidane ?
What do you think about it ?
Zidane history with Real Madrid
Zidane played for Los Blancos from 2001 to 2006. As a head coach, it is the second  time Zidane is leaving Real Madrid. It was in 2018, he left Real Madrid after winning three consecutive Champions League titles for Real Madrid.
Such a great achievement for a manager and club. Zidane returned after just 10 months and managed Real Madrid. He replaced Julen Lopategui and Santiago Solari and went on winning La Liga the following year.
Some of the major trophies Zidane has won at Real Madrid as a manager are 3 Champions League, 2 league titles,  2 Club World Cups, 2 Spanish Super Cups,  2 UEFA Super Cups, in Madrid so far