AC Milan goalkeeper Gianluigi Donnarumma is set to leave AC Milan for free this summer. According to Fabrizio Romano, it is confirmed by the AC Milan director Paulo Maldini. The 22-year-old keeper hasn't signed a contract with AC Milan. Giants clubs like Chelsea and Barcelona are linked with Donnaruma along with Milan's arch-rival Juventus.
Why is Donnaruma leaving AC Milan?
AC Milan is letting such a talented young keeper leave, after no positive response on the new contract from Donnaruma. According to resources, AC Milan offered a 8m a year deal for 5 years. But Donnaruma was expecting a raise from the club after securing a spot in the Champions League.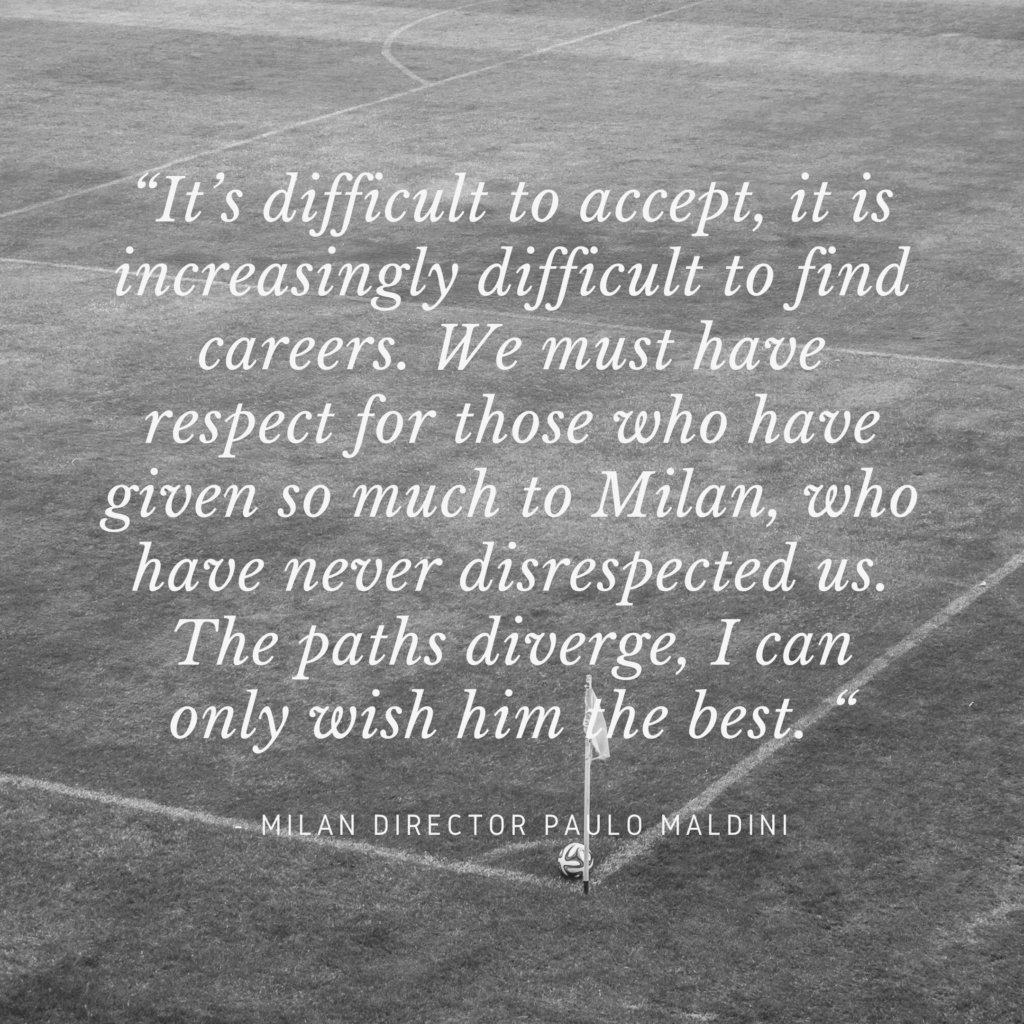 What's next for AC Milan?
Donnaruma leaving AC Milan is more likely to happen as AC Milan has already approached Lille goalkeeper Mike Maignan who just has Ligue 1 with Lille. Fabrizio says – "The goalkeeper will be paid 13 m plus add ons, making 15 m in total " . It will save them a huge amount of over 50 million for the next 5 years and obviously, a long-term successor.
Where will Donnaruma go?
As of May 26, 2020 there is only 35 days contract left for the keeper at Milan. He hasn't agreed on any contract with other clubs. The goalkeeper is yet to decide his next club but Juventus is believed to his next destination. 
If Donnaruma leaves Milan this year, it will be his 8th season in total. He joined the club in 2013 and made his first debut at just 16 years of age for Milan. He has made over 250 appearances in all competitions. His market value is 60 million.