Brighton's Trossard scored a hattrick against Liverpool to secure a point as he became the first player to score 3 goals in a single match against the Reds at their own stadium, Anfield.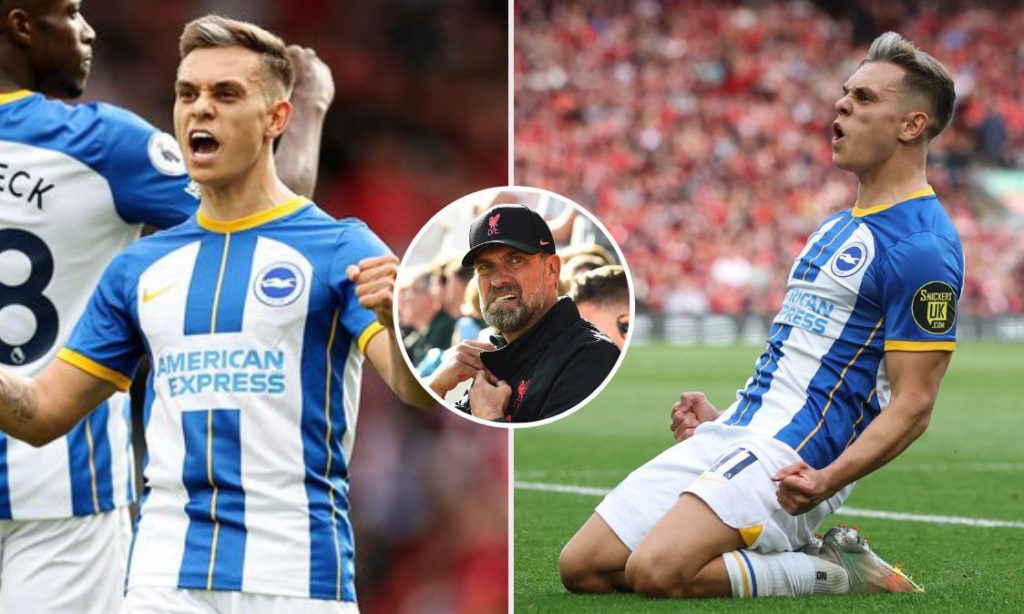 Trossard's Brilliant Performance against Liverpool
Liverpool faced Brighton in the Gameweek 9 of the English Premier League. Despite the form of Brighton who is currently in Number 4 on the EPL table, Liverpool was predicted to have an easy win. However, a single man from the opponent made a difference.
Brighton's winger Leandro Trossard was on top form as he scored an incredible full-time hattrick against the Reds.
The match ended with a final score of 3-3 as Leandro Trossard scored all 3 goals for Liverpool. His first goal came in the 4 the minute and he scored another goal in the 17th minute of the game.
Roberto Firmino scored 2 goals for the Reds while Adam Webster scored an own goal in the 63rd minute to give Liverpool a lead.
However, Leandro strikes the third and final goal of the game as he completed the hat trick. With the record, he became the first player to do so after Arshavin in 2009.
Read more exciting news at Football Devils.