Chelsea's defender Thiago Silva avoided a Red Card for his RIDICULOUS handball against Crystal Palace. The more funny thing is that just after the incident he gave an assist for Aubameyang.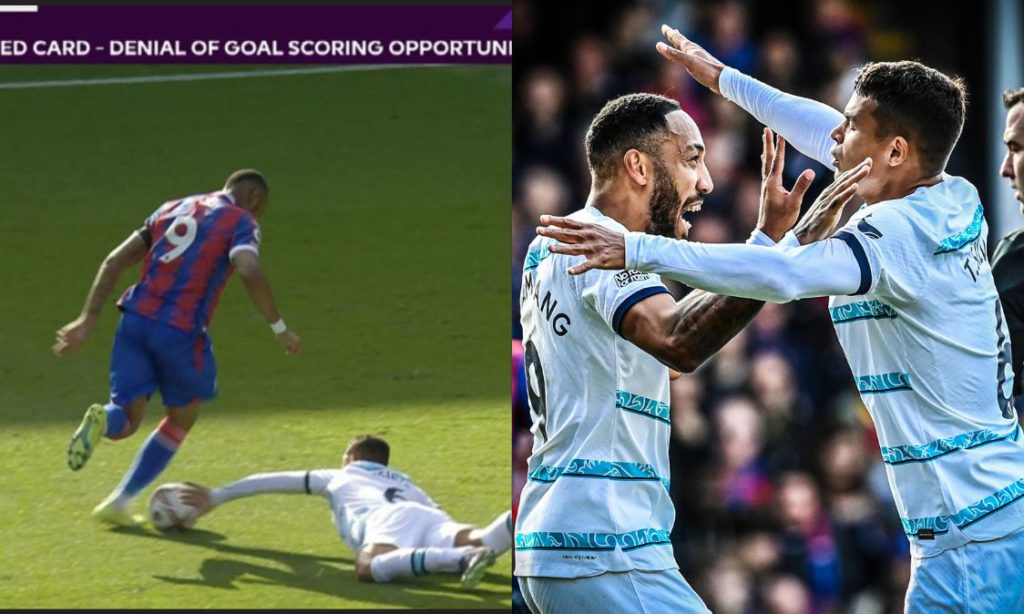 Thiago Silva's Handball against Crystal Palace
Chelsea under Graham Potter grabbed their first victory in the Premier League as they made a narrow win against Crystal Palace. Conor Gallagher's goal in the 90 minutes gave them the win as the match ended with a full-time score of 2-1.
Chelsea's new signing Aubameyang scored the first goal for the Blues in the 38th minute to level the score to Crystal's Edouard goal in the 7th minute.
However, the goal is not the highlight as the incident before the first goal is more interesting. Thiago Silva was seen clearly touching the ball as he fell to the ground. The referee even made a VAR check but denied the handball. Otherwise, the defender could have been sent off the game.
Assisted Aubameyang after denying Handball
After the incident, Silva gave an assist to Aubameyang from the right side. He headed the ball towards Pierre Emerick Aubameyang who scored from the box with a volley.
Read more exciting news at Football Devils.