Chelsea's defender Reece James has been confirmed to be left out of England's squad for the World Cup. The reason for this is his knee injury and the coach could not afford to risk his health situation.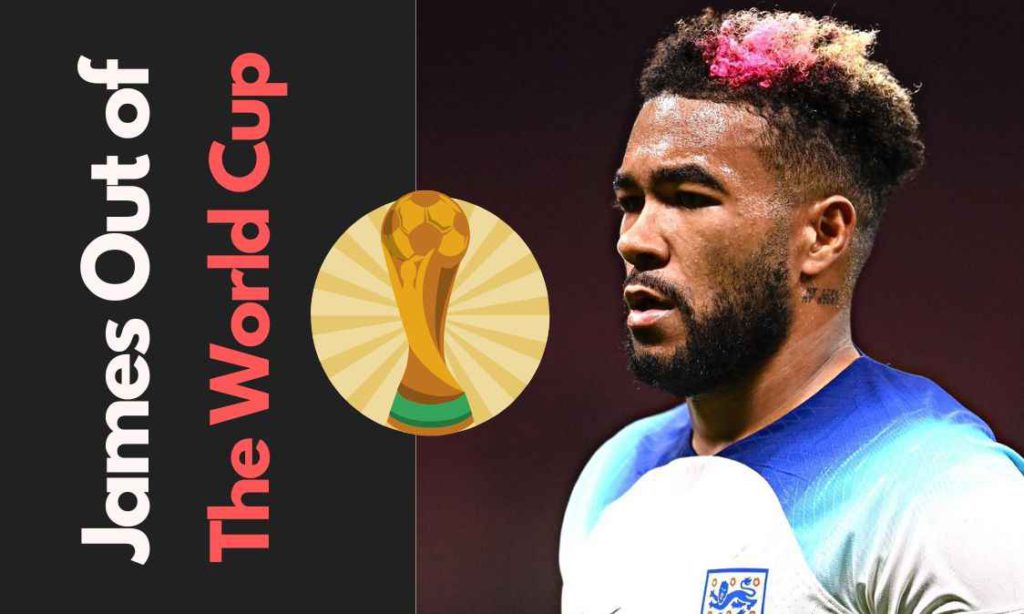 What happened to James | Why won't he be in the World Cup Squad?
Several countries have revealed their 26-man squad for the upcoming World Cup which will start on November 20 in Qatar. Previously, Brazil has also disclosed their World Cup squad which does not include their top striker Roberto Firmino.
The same thing has happened in England's World Cup squad too as they will travel to Qatar without defender Reece James. The news has been confirmed by Gareth Southgate – England's current manager.
As per Southgate, James has been unable to come out of the knee injury which happened in October. As per the specialist, he will be out of football for 8 weeks which won't be completed by the time World Cup starts.
Sources confirmed that the final 26 men's squad of the English national team will be revealed on November 10.
Read more exciting news at Football Devils.