Cristian Ronaldo has finally revealed his plan as he has already decided whether he will be playing in the upcoming World Cup and Euro Cup happening in 2024.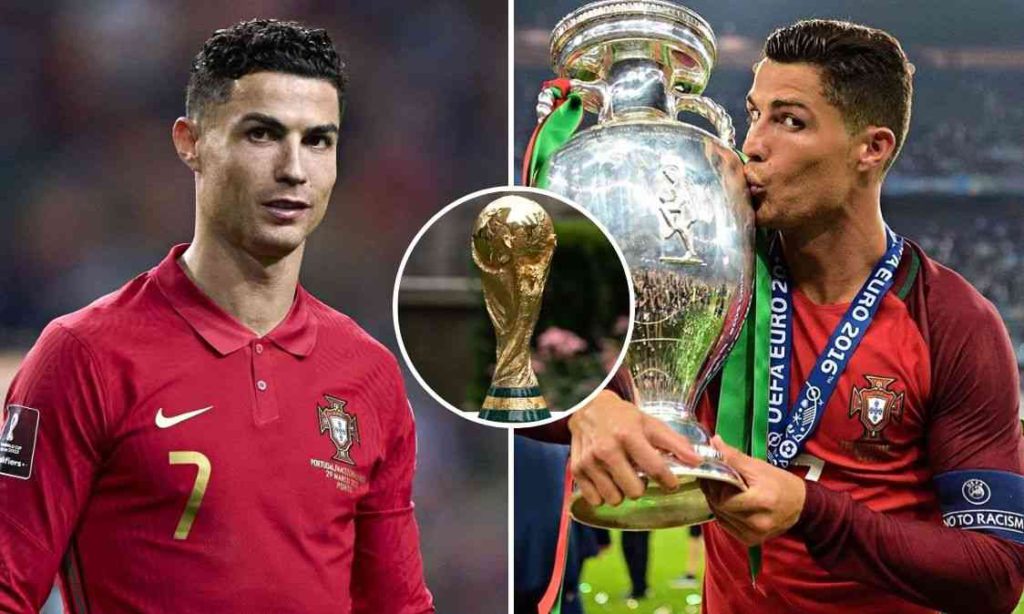 Is Cristiano Retiring soon or playing World Cup?
Despite being 37 years old, Cristiano is considered one of the top players in the World. Though his current form is not like his days at Real Madrid and has just 1 league goal, Ronaldo has still a lot to offer. He finished his previous season with 18 goals making him the second highest scorer of the 2021/22 season.
Just a few days after Ronaldo got labelled as the most influential player who will be playing in the World Cup 2022, Cristiano has also had his say on his plans to continue playing. So, it seems that Ronaldo is not going to stop playing soon and retire before WC 2022.
Will Cristiano Ronaldo play Euro Cup 2024 and World Cup 2022?
The World Cup 2022 will start on November 20 of 2022 and will be played in Qatar. At the time of WC, Ronaldo will be just 37 years old. So, it is almost confirmed that Ronaldo will play this World cup and probably be his last World Cup for his country. Because his age for the next World Cup will be already 41.
But the question is, Will Ronaldo, retire before Euro Cup 2024?
Fans have been in a dilemma whether he will continue playing till 2024 or not as he would be almost 40 at that time. Despite age not being on his side, his physicality is top notch which could help him play for another 3-4 years.
To clear the fans' doubt, Ronaldo himself has given his plan for the upcoming euro Cup. In a recent interview, he told,
"I want to be in the world Cup and int he Euro. I am going to assume that right away."
So, it seems Ronaldo has the intention of playing in the World Cup as well as the Euro too.
Read more exciting news at Football Devils.