A new video of Darwin Nunez taking a shot against a goalkeeper is going viral as he sent the ball far far away from the goalpost. The event happened during his training session with the Uruguayan national team.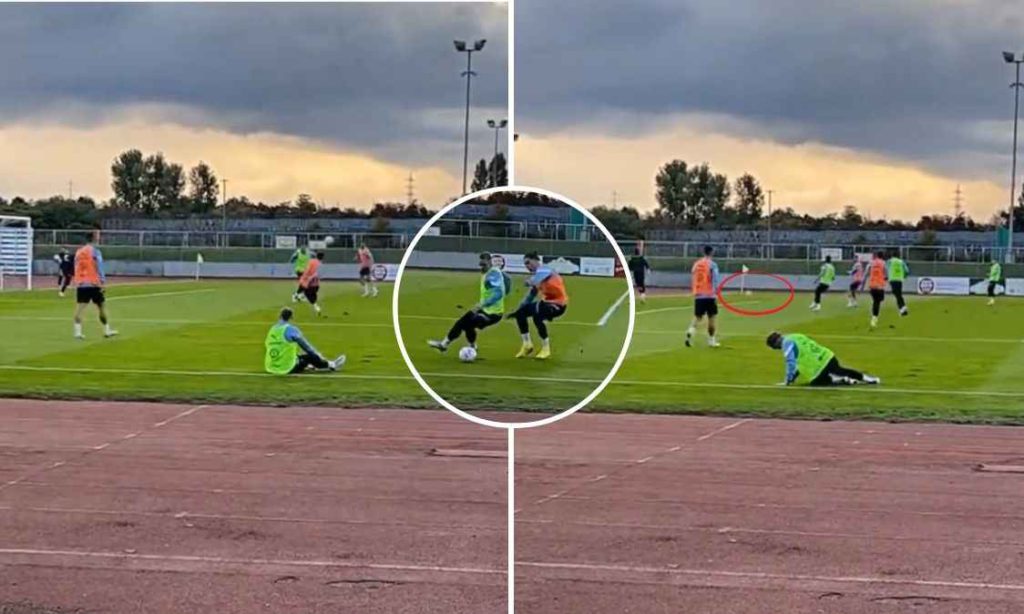 Darwin Nunez's hilarious shot during training
Earlier this season, Darwin Nunez made a big headline as Liverpool signed him for a whopping sum of $100 million. Nunez was compared with Man City's new signing Erling Haaland for which Pep Guardiola too paid a large sum.
Fans have huge expectations from both the players. Even more, Darwin has been smashing loads of goals in the preseason. However, the table has all turned between the situation as Nunez has been out of form for a couple of games. Till now, Darwin has just 1 league goal while Erling is leading the scoreboard with 11 goals.
Darwin's another video where he was seen taking a shot for the goal but went too far from it is being a subject of troll. In the video, Darwin Nunez takes a ball from another player on the left side of the ground. And after a few touches, he took the shot and the result can see in the video.
With that video, the Uruguayan forward has been trolled by the netizens. One fan said,
Other fans think he could easily defend the ball,
Read more exciting news at Football Devils.