A moment of tension was seen between Cristiano Ronaldo and Bruno Fernandes as the latter reconsidered the handshake. The reaction by Bruno was in response to Cristiano Ronaldo's exclusive interview with Piers Morgan where he criticized Manchester United and several others.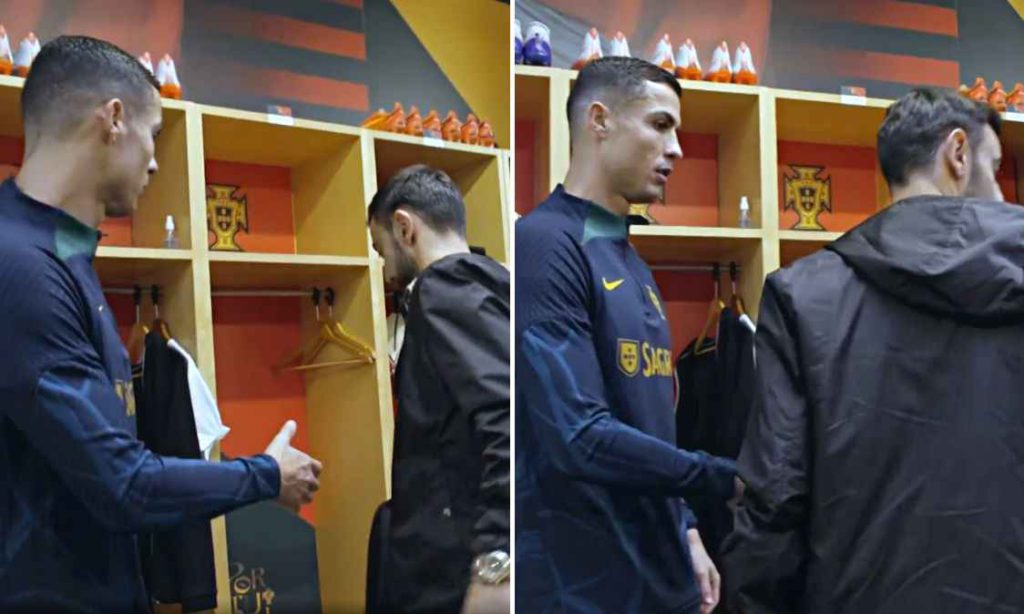 Cristiano Ronaldo feels Betrayed by Manchester United
Cristiano Ronaldo has been the center of attention after his interview with Piers Morgan dropped on Wednesday. There he called out several Manchester United boards, coaches, and players for treating him badly.
The Portuguese captain openly called out Manchester United's coach and said he did not have any respect for the coach. He also revealed that coach Erik Ten Hag and a few other players tried to push him out of the club.
Similarly, Manchester United's forward expressed his frustration towards him earlier this season. According to him, they did not believe Cristiano for his absence in the preseason games as he was in the hospital for his sick daughter.
Ronaldo meets his Manchester and Portuguese teammates
In the meantime, Cristiano joined his Portuguese teammates for the upcoming World Cup which is soon going to start on November 20 of this year.
Portugal national team released footage of Portugal national players meeting each other where we can see the former Real Madrid winger meeting his Manchester United and Portuguese teammate.
Read also: Bruno Fernandes expressed his dissatisfaction regarding situation of construction workers in Qatar World Cup
Ronaldo and Bruno's handshake
As seen in the clip, Bruno gave a slight touch with his hands on arms of Ronaldo as he passed to the locker next to Cristiano. Cristiano offered a handshake to Bruno who had a second thoughts before putting his hands forward.
Right after a handshake, Bruno immediately turned towards his other teammates while Ronaldo stood confused by the reaction of his club and country teammate.
Read more exciting news at Football Devils.