Darwin Nunez made his first appearance in the Premier League with Liverpool and expectedly he scored a goal and assisted Salah which helped Liverpool secure a point.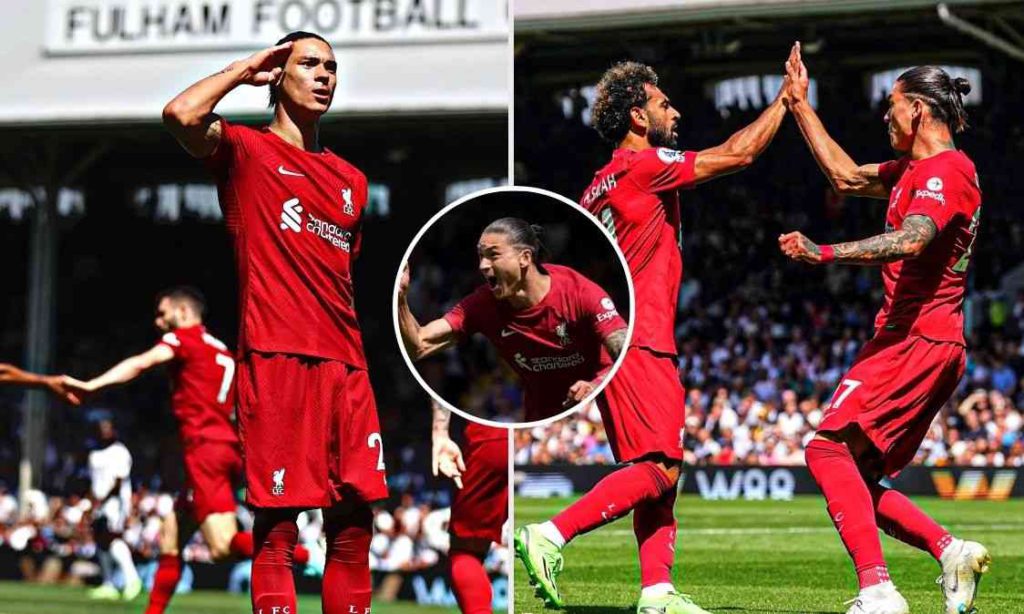 Darwin Nunez scored and assisted Salah
After having an impressive season with Leeds, Nunez joined Liverpool for a whopping sum of £64 million. Klopp absolutely put his belief in Nunez and it seems everything is going on well for the striker as well as Jurgen.
Darwin Nunez came from the bench in the 51st minute replacing fellow striker Firminho. And it took him just 13 minutes to score a goal. In the 64th minute, Salah made an amazing low ball from the right-hand side which was received by Nunez. He cheekily went for the backheel and successfully beat Fulham's goalkeeper.
With the goal, Liverpool equalized Fulham who were already ahead on the score sheet as their striker Mitrovic has already scored for Fulham.
In the 72 minutes, Mitrovic scored a penalty to give them a lead. However, Liverpool was able to level them and Darwin Nunez absolutely played a role in scoring the goal. Arnold made a cross from the right side, which Fulham's defender tried to clear. Unfortunately, it reached Nunez who touched the ball but couldn't control it. It was Salah who scored the goal. Although Nunez's assist was not so impressive it helped them equalize the goal.
Will Nunez have a blast season at Liverpool?
This is not the first time, the Uruguayan striker, Darwin Nunez has been vital for Liverpool. Previously, Nunez earned a penalty and scored the winning goal to win a Community Shield title against Man City.
Prior to that, Darwin completed a 4 goal haul against RB Leipzig.
What do you think about Darwin Nunez's awesome performance in the last 3 matches? With the same performance, will Darwin Nunez continue to score goals like he is having right now?
Read more exciting news at Football Devils.