Missing your friend's wedding is Ok, but what if a person is not present in his own marriage ceremony, but still got married? The event happened with a footballer who sent his own brother into his marriage. And the reason is crazy?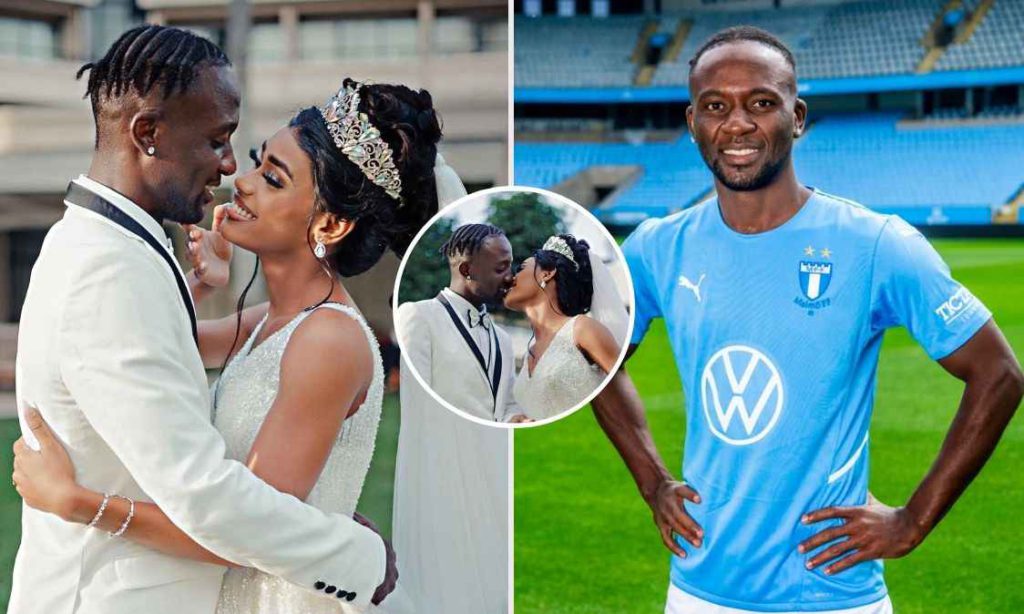 What happened with Malmo footballer, Mohamed Turay?
The incident happened with Malmo's striker, Mohamed Buya Turay who missed his own wedding ceremony. As per sources, his wedding ceremony was scheduled to take place on July 21. However, he was instructed to join his new team, Malmo FF as soon as possible.
Due to that reason, he decided not to attend his own wedding in order to join the club. As per his interview with Afton Bladet, he revealed why he did not go into his own marriage. He told,
"We got married on July 21 in Sierra Leone. But I wasn't there because Malmö asked me to come here earlier."
But, who attended the wedding in place of Turay?
According to the same source, Sierre Leone's striker sends his own brother on a special day. Mohamed has 2 elder siblings ahead of him but it is not confirmed which brother went to the wedding in the place of Turay.
Later, he even posted some wedding photos of himself and his wife. He wrote,
However, according to his statement with Afton, the photos were before their marriage. It made it look like that Mohamed was truly present in his marriage. He told,
"We took the pictures in advance. So it looks like I was there but I wasn't. My brother had to represent me at the wedding itself."
What do you think would have happened, when the pastor said, You may kiss the bride?
Read more exciting news at Football Devils.