Liverpool became the Community Shield Champions after beating Manchester City by 3-1. It was a battle of tactics between the two best coaches, Klopp and Guardiola in which Jurgen Klopp came out on top. Obviously, the game was competitive. However, there was a new signing from Liverpool, Darwin Nunez, who made all the difference.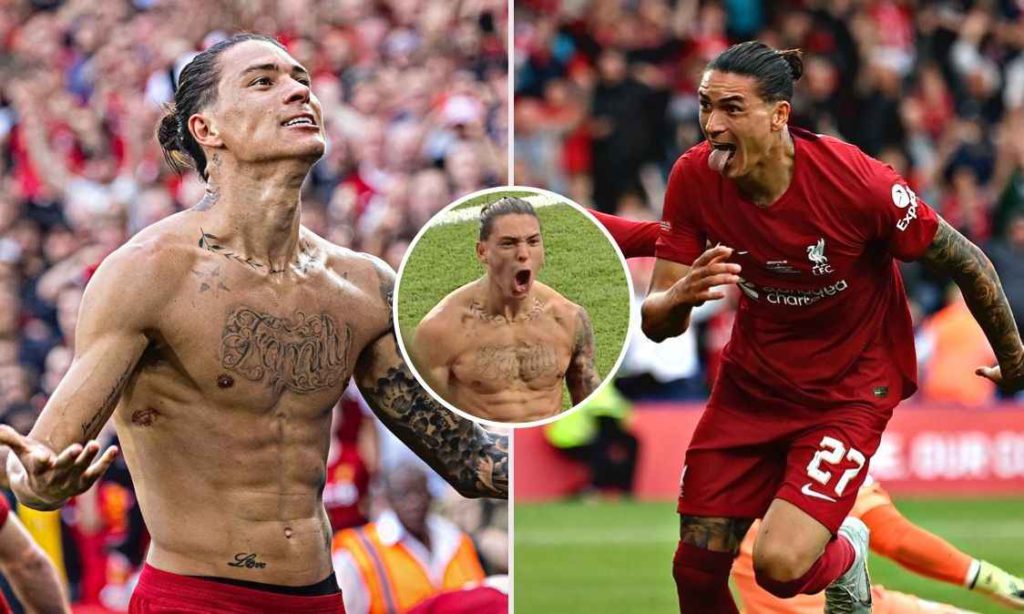 Nunez was a game changer
In the clash between the two of the best English clubs, Liverpool came out victorious as they beat their rival Manchester City to lift the title. The game was aan bsolute banger as they both scored 1-1 goals until the 83rd minute.
Earned penalty for Liverpool
In the 83-minute, Darwin Nunez earned a penalty for the Reds. Salah was the one who crossed the ball from the right side. The ball was received by Nunez who headed the ball towards the post. And the ball hit the hand of the City's defender. After a review by the referee Craig Pawson, Liverpool was awarded the penalty.
Obviously, Mohammed Salah was the one who took the penalty and scored. He put the ball in the bottom right corner to pass Ederson.
Scored the winning goal
Though Liverpool was ahead of City in the score, the trophy was not confirmed yet. Guardiola's side was still looking dangerous as they searched for the missing goal. Both teams was chasing for their absolutely needed a goals, draw for City while Liverpool looked forward to grabbing that trophy.
Expectedly, Darwin Nunez became the man to ensure the Community Shield title for Liverpool. Darwin Nunez scored an incredible header from the box in the 94th minute.
And with the goal, Klopp beat Pep to grab the title after 16 years. Thanks to Darwin, the 100 million signing.
Read more exciting news at Football Devils.