Cristiano Ronaldo was finally back in action for Manchester United as the Red Devils brought an end to their pre-season preparations with a 1-1 draw against Rayo Vallecano. He was included in the starting eleven but was substituted in the first half. Later he was snapped departing Old Trafford before the final whistle of the game.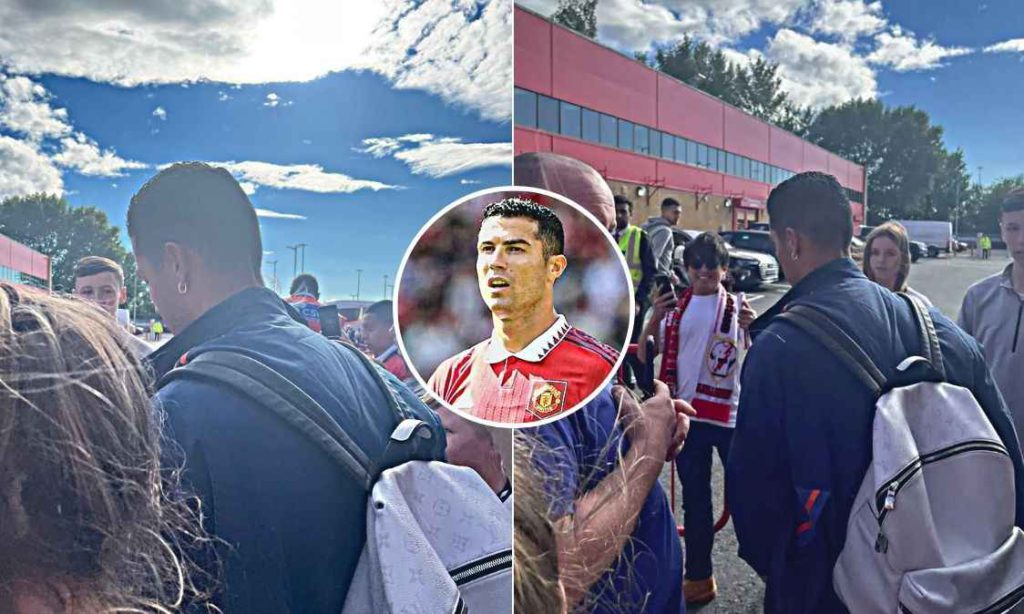 The 37-year-old made his first appearance of the summer under new boss Erik Ten Hag. Manchester United supporters gave wantaway striker Cristiano Ronaldo a positively warm reaction as he made his first appearance in pre-season. But he failed to impress, with the player spurning a key chance in the first half from just a few yards out.
Ronaldo was replaced at half-time for Amad Diallo, who scored just three minutes after the break, before leaving the ground before the final whistle. Then the player was seen outside the stadium before the game ended. One of the fans captured the picture of Ronaldo with the caption, "Not even waited for the final whistle".
Real Madrid legend has already informed the Red Devils of his desire to leave earlier this month but none of the clubs wants Ronaldo. Some United fans are upset at the way Ronaldo is trying to force a move away this summer.
With the player leaving the stadium before the game ended, he is likely not want to be a part of Manchester United this season. It looks like this game was the last game for the five times Ballon d'Or winner Cristiano Ronaldo.
What's your opinion regarding this? Will he stay at United or leave for some other club?
For more footballing news: Football Devils