Manchester United's first goal by Bruno Fernandes against City was mixed with controversy after possible offside from Rashford. Pep Guardiola and City players were absolutely furious against the referee who did not rule out the goal as United equalised City.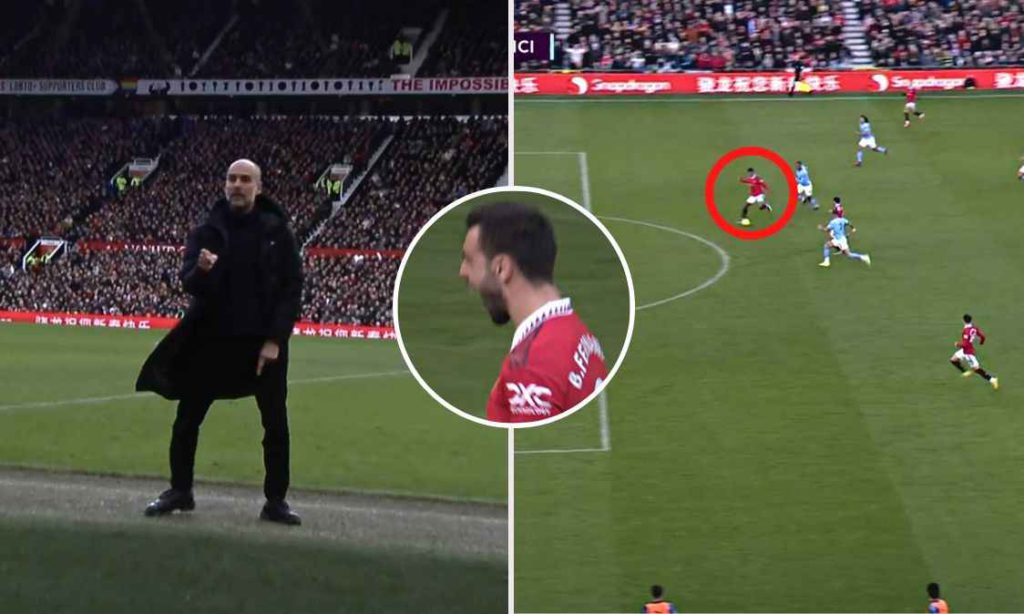 Bruno's Controversial Goal | What actually happened?
The event happened in the 78th minute of the match when a goal from Bruno Fernandes was controversially given despite protests from Pep and Man City players.
Man City had already taken the lead after a goal from Grealish in the 60th minute. 18 minutes later, Casemiro passed a through ball to Rashford who was clearly offside when starting to make a run. But, Rashford did not touch the ball as he let Bruno Fernandes take a shot which he did not waste.
So, the actual confusion was about whether it should have been given offside or not. Initially, the linesman raised the flag, but, after a VAR look, the officially awarded the goal.
What do you think?
Read more exciting news at Football Devils.