The Shakhtar Donetsk chief Rinat Akhmetov revealed that the money made by selling Mykhaylo Mudryk to Chelsea will be used to aid soldiers and families from war-torn Ukraine.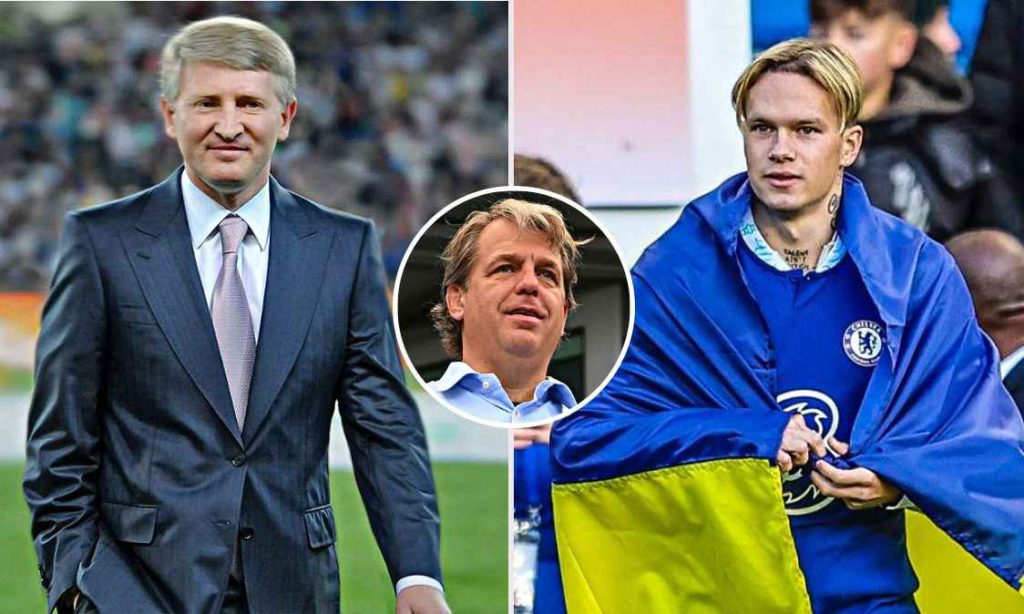 Chelsea confirmed the signing of Ukrainian on Sunday after completing the mega £87 million deal with Shakhtar. Previously the player was heavily linked with league leader Arsenal but the rivals Blues came in and hijacked the deal.
Chelsea not only paid more to parent club Donetsk but also improved Mudryk's wage which made the deal possible.
However, the president of Shakhtar, Rinat Akhmetov announced that £87 million earned from the transfer of the 22-year-old forward will be used for a good cause by helping war-affected Ukrainian soldiers and families.
Shakhtar Donetsk released an official statement of the president on their website saying:
"First and foremost, I want to thank the entire civilized world for helping Ukraine. Today we are able to talk about Ukrainian football thanks to the Ukrainian army, the Ukrainian people, and the tremendous support of the entire civilized world."
"Only by joining efforts we will defeat the evil that has come to our homes. I have never made it a secret that my dream is to win European trophies. This means that players like Mudryk should be invited to our club, to our Ukrainian championship, and we should win European trophies with such players, rather than root for them, even when they play in the world's top clubs."
"Unfortunately, it is impossible now, as Ukraine is fighting the horrendous and unjust war waged against us by the Russian Federation. But I am confident that we will win. And we will play a friendly against Chelsea at Donbass Arena in a Ukrainian Donetsk"
"That is why I have made a decision to launch the Heart of Azovstal, a project designed to help Mariupol defenders and the families of fallen soldiers. Their acts of bravery are unparalleled in the modern history. I am allocating $25 million [£20.5m] today to help our soldiers, defenders, and their families. The money will be used to cover different needs — from providing medical and prosthetic treatment and psychological support to meeting specific requests."
"To ensure transparency, the project will have a professional independent team that will be in touch with the Azovstal defenders, their families, care providers, and volunteers."
On top of the deal, Shakhtar Donetsk will also play a friendly game against Chelsea at Donbass Arena in Ukrainian Donetsk in the future.
The war in the country's Donbass region has prevented the Ukrainian team from playing at their actual home field since 2014.