Manchester City and Newcastle went on face to face each other in a 6-goal thriller match. The game was an absolute pleasure to watch as Newcastle produced a masterclass against current EPL Champions. And fans reaction to the match is CRAZIER even more.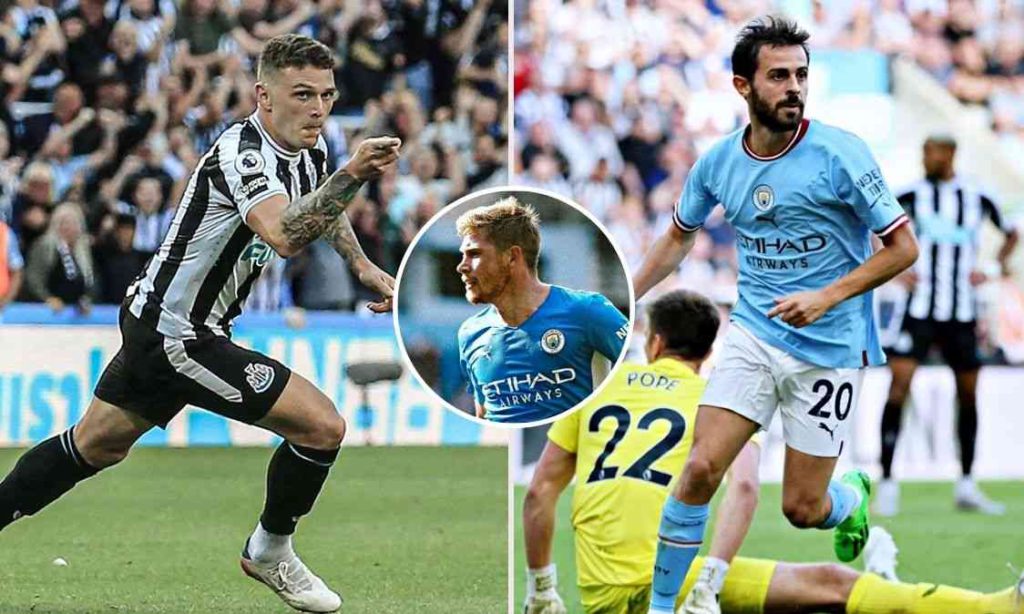 City vs Newcastle: Fans are loving it
Pep Guardiola's side Manchester City went to St. James' Park to meet the Newcastle team who were relatively considered the weaker side. However, The Magpies gave City a fight that Pep could have less expected.
Gundogan scored the first goal of the match which was leveled by Miguel Almiron. Wilson gave the lead in the 39th minute as Trippier doubled the lead with an amazing freekick outside of the box.
Erling Haaland and Bernardo Silva each scored a goal to level the score between the teams. The game ended with a score of 3-3 to each side as they dropped points.
A fan absolutely loved how Newcastle played against City as he wrote,
No way fans are love the game.
Read more exciting news at Football Devils.