Barcelona's newly signed defender Jules Kounde is on the verge of leaving Barcelona for free if the protocols are not completed on time. The irony is that Kounde has not even played a single game as he signed for the Cules just a few days back.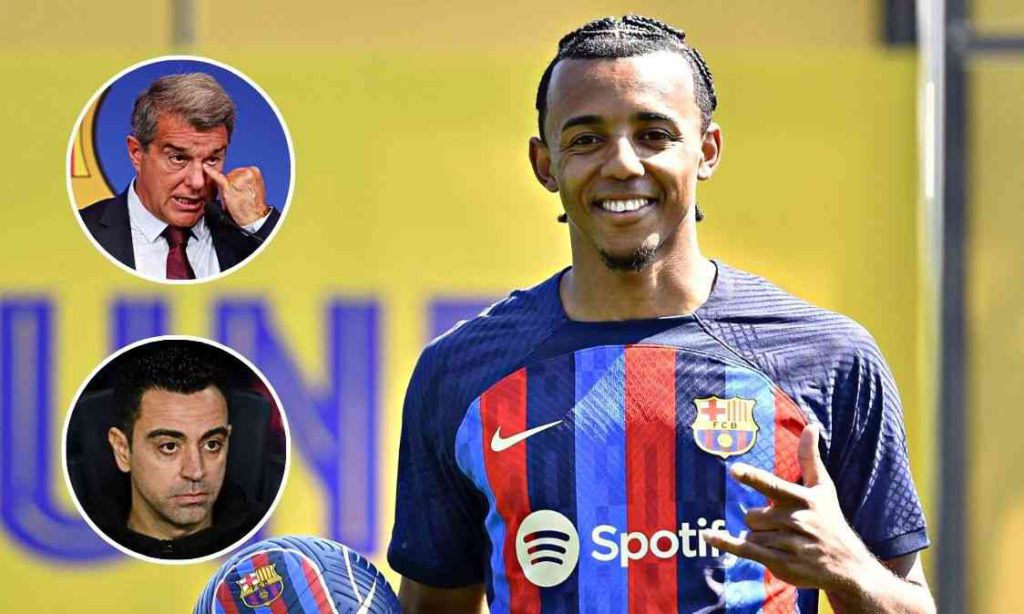 Will Jules Kounde leave Barca?
This transfer window has been very fruitful for the Cules as they signed some top players like Lewandowski, Raphinha and Christensen.
To make the cherry on the cake, Spanish club Barcelona signed the young defender, Jules Kounde on July 29, 2022. They paid a huge amount of €50 million to Sevilla for a 23-year-old defender.
Fans have huge expectations from Kounde as well as the club, who had the worst time in the 2021/22 season. However, due to poor management from the club, Barca fans could see their defender without even playing a single game. And that too, FOR FREE.
Why could Kounde leave for FREE?
According to the Laliga rules, Barcelona has to register all their players before the 31st of August. Though they have registered other players, they are having trouble registering their 50 million signing Kounde.
The major reason for this is because of financial constraints. Barcelona has not been balancing their finance this year as they have signed significant players but having problem selling them. Though they have been trying to sell players like Frenkie De Jong and Braithwaite, but are having issues because of salary.
And other players like Depay and Aubameyang are also linked with Juventus and Chelsea, no decisions have been made. So, all depends upon how Barcelona proceed to sell their player in order to make a place for Kounde.
What do you think? Will Barcelona be able to register Jules Kounde?
Read more exciting news at Football Devils.