New video footage of Bayern Munich's forward Thomas Muller hilariously mocking his former teammate Robert Lewandowski before the match against Barcelona.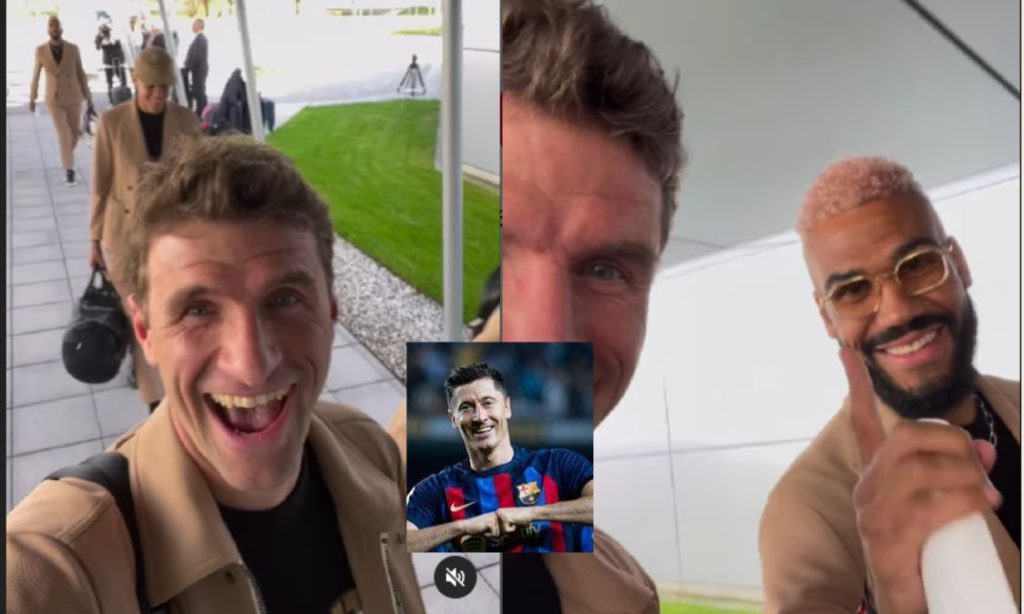 How did Thomas Muller mock Robert L?
Bayern Munich traveled to Camp Nou to face FC Barcelona in the ongoing group stage of the UEFA Champions League. Currently, Bayern stands in the first position of Group C with 12 points while Barcelona is in the third position with just 4 points – 3 points behind Inter Milan.
Bayern is sure to enter the knockout stage of the UCL while the Spanish club is yet to compete with Inter Milan for the position they must win all three games to secure the position and Inter lose at least 2 games.
However, Barcelona has a very bitter taste along with the German giants, Bayern – trailing back to the 2019/20 UEFA Champions League. That time, Bayern humiliated the Spanish club with a scoreline of 8-2. Moreover, Thomas Muller was the Man of the Match of that game.
This time, Thomas has not left any room to tease his former teammate before their meeting.
Read more exciting news at Football Devils.