Like always, Messi has again showcased his incredible goal-scoring abilities to prove why he is a BIG GAME PLAYER. His first-half goal in the final of the Trophee Des Champions is an absolute GEM.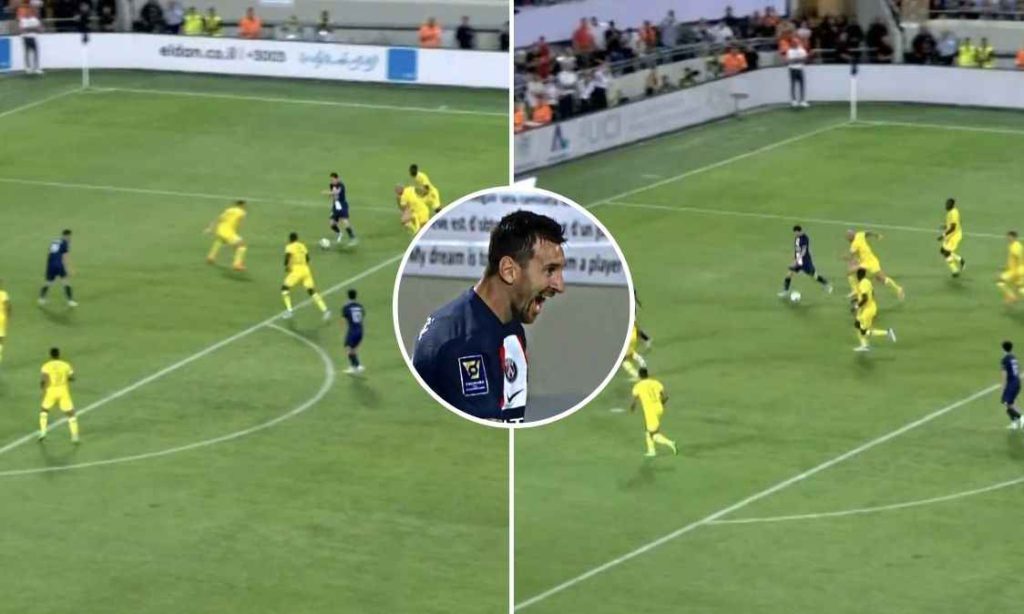 Messi's goal against Nantes
There is no doubt, that Lionel is one of the greatest dribblers in the world right now. He scored one of the crazy goals as he left the opposite keeper to sleep.
This time, Paris Saint Germain, who won the Ligue 1, and Coupe de France winner Nantes met in the final of the Trophee Des Champions. And expectedly, Messi and Neymar proved that they are one of the best players in the world despite poor performances in recent times.
Footage of Neymar's assist and Messi's goal
Despite facing criticisms in recent times, Neymar displayed an incredible performance against Nantes. Besides all his contributions, one of the noticeable moments of Ney is his assistance to Lionel Messi. And that is absolutely CRAZY.
Neymar Jr. received the ball at the middle of the ground. And with simple dribbling, he passed the ball towards Messi. With the pass, he beat 3 players of Nantes, who tried to intercept the ball.
And at the other end was Lionel Messi, who scored the goal, without a doubt. Moreover, it just took him 2 touches 2 beats a keeper, and a defender and score a goal. With the first touch, he left the Nantes' keeper, A. Lafont. And in the second touch, he shoots the ball towards the post. There was a defender standing but could not save Messi's goal.
Read more exciting news at Football Devils.