Liverpool's manager Jurgen Klopp has been sent off by the referee Antony Taylor for his outrageous reaction against the Linesman.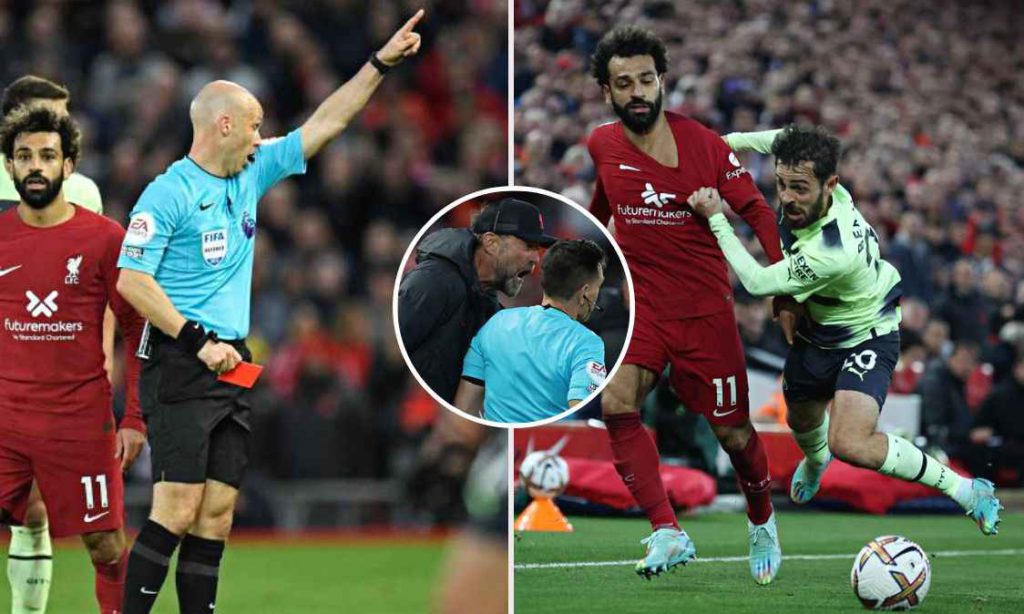 Klopp booked Red Card against Manchester City
Liverpool came out victorious in a match against Pep Guardiola's Manchester City as they ended a match by 1-0, thanks to Mos Salah's top-notch goal.
However, the talking point is the Reds manager Jurgen Klopp who got booked for furiously ranting against the linesman. Jurgen's reaction came after Salah and Bernardo Silva came into an argument.
That was when Jurgen was seen asking for a free kick but the referee Antony decided to give a straight red card to the German manager.
Fans Are Fuming against Referee | Thinks Red Card was Unnecessary
Read more exciting news at Football Devils.