Real Madrid's midfielder Luka Modric congratulated Frankfurt's midfielder Kristijan Jakic after their surprising win against FC Barcelona. Frankfurt won against the Catalan club in the Quarter Final of the Europa with an aggregate of 4-3.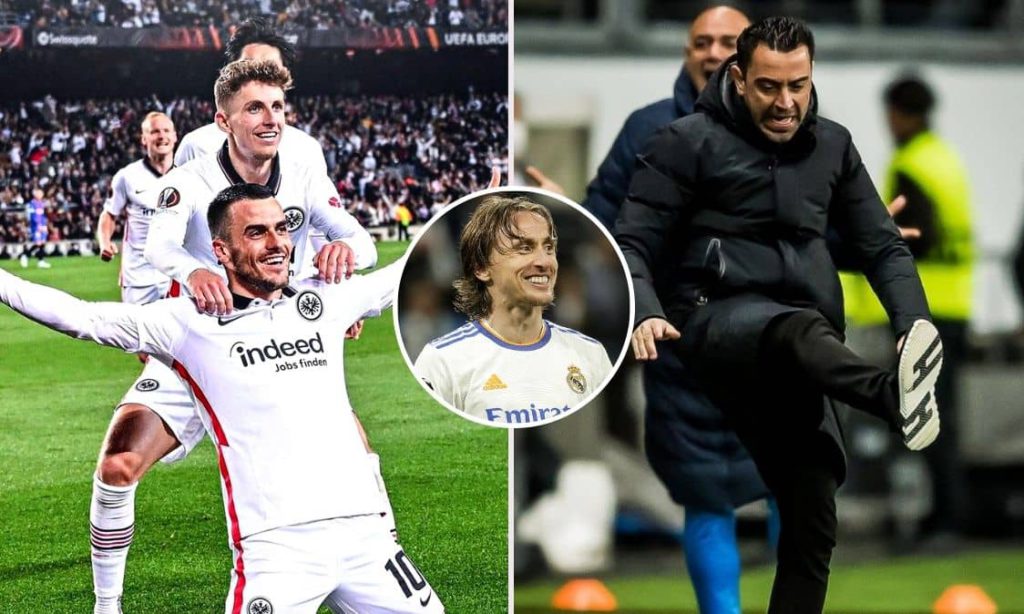 How Modric praises Jakic?
Following the win of Frankfurt in a thrilling match against Barcelona, the defensive midfielder Kristijan went on to Instagram to celebrate their victory. The Frankfurt player posted a photo of himself celebrating the victory in a White shirt.
And Luka Modric went to his post and made comment regarding the victory. There he applauded the team as well as the player. As he wrote,
"Bravo! Obecanje ispunjeno!" which in English is, "Bravo! Promise fulfilled!."
And Frankfurt's defensive midfielder also gave the response to Modric. He thanked Luka for his support as Jakic replied,
"The moment game was over I remembered you right away. Thank you so much captain."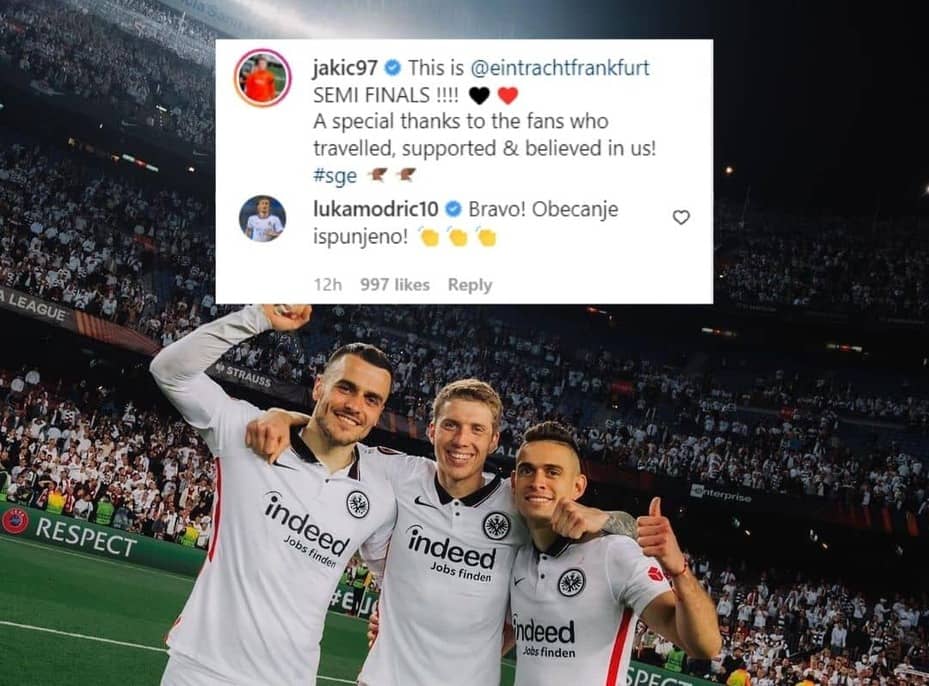 Read also: Reece James was praised by Madrid's superstar Real Madrid's forward Benzema and Vinicius
How are Luka and Jakic related?
Though Luka Modric and Kristijan Jakic do not play for the same club, they are related to their country. Both are from Croatia and both play in the midfield position.
The Croatian Number 10, Luka has been playing for Croatia since 2006 while Kristijan was promoted to the senior team in 2021.
There is a huge rivalry between Real Madrid and Barcelona and it is obvious that Madrid's players congratulate their fellow countrymen. It seems, that Eintracht Frankfurt's midfielder supports his captain Modric.
Explore more exciting news at Football Devils.