Manchester City with £100 million Grealish lost to the Spurs side in their first match of the 2021/22 season in EPL.
Manchester City has lost their first match of the season for the first time in 10 years. Despite having full superstars in the Pep Guardiola team, Tottenham managed to take 3 points away from City.
Summary of the game
Both teams started the match with City pressing Tottenham and keeping possession. And the first chance of the game came in the 5th min for City's midfielder Fernandinho with a cross from Mendy, but he hit it wide.
Both teams had their equal share of chances in the first 40 minutes. In the 40th minute, Son made an incredible effort to get a chance, but unluckily, it was deflected by Cancelo. The halftime ended with a 0-0 scoreline and both sides keepers did not have to make a single save. All the eyes were on Pep on how he would survive the attack from Nuno Santos Spurs.
Tottenham vs City second half
Tottenham started aggressively in the second half of the game. And deservedly, they made a lead with the counterattack. Son was the man to give them the lead in the 55th minute. He curled the ball into the far corners to pass the Ederson. 
In the 66th minute, Lucas Moura got the first yellow card of the game for a tackle against Grealish and wasting time holding the ball.
In the 79th minute, Pep made a double change hoping to level the scoreline. De Bruyne and Zinchenko came in for Mahrez and Mendy. But it was not enough for the city and Tottenham secured their first 3 points against former Premier League champions.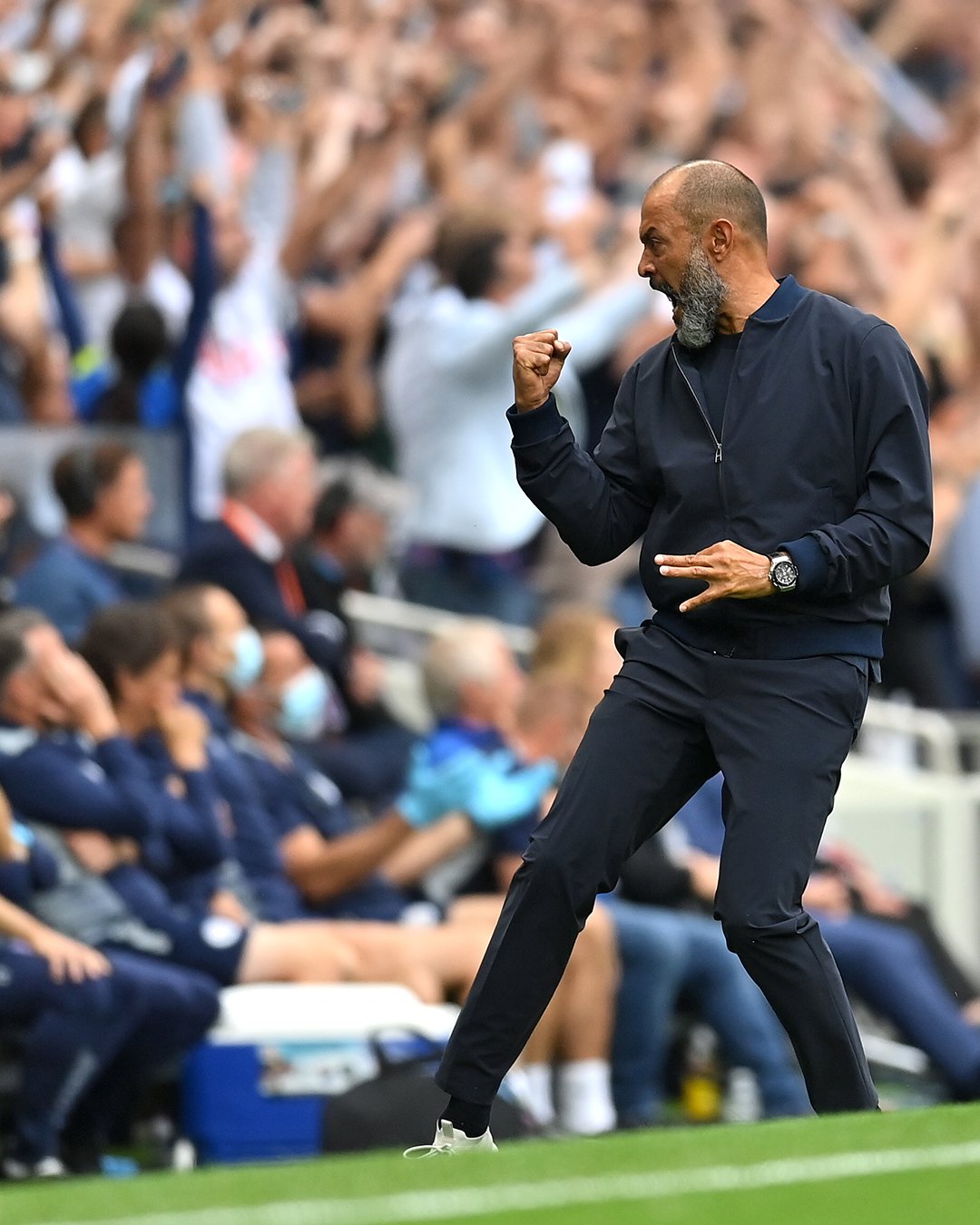 Spurs had 2 shots on target in 13 shots and Blues made 4 shots on target in a total of 18 shots. The city had 66% possession with 11 corners. But not enough as in the last, City with £100 million Grealish lost to Spurs.
Facts of the match
Manchester City has lost 3 consecutive away games against Tottenham in EPL.

Tottenham have faced City 4 times in their first match. They have never lost. 2021/22 (1-0 victory), 2010/11(0-0 draw), 1995/96(1-1 draw), and 1990/91 (3-1 win).

The city has lost 16 away matches against Tottenham. Only Liverpool is the team to match that record against City.
Read more news at FootballDevils.